With the development of society, more and more people use computers for office work, so they need to come into contact with pdf. What is pdf? It is a portable electronic document. It can be edited directly unlike other software. It cannot be directly converted into other text. Sometimes when we need to convert into other documents, it cannot be used directly. At this time, we need a professional software to help them realize the conversion, that is PDFasset, which is a professional editor It can realize the conversion of various documents, and you can also download documents. Let me tell you how to convert pdf to excel, and what are the steps?
Open a common browser, search www.pdfasset.com, click the correct link to enter the website, and then click the [PDF to Excel] function on the home page.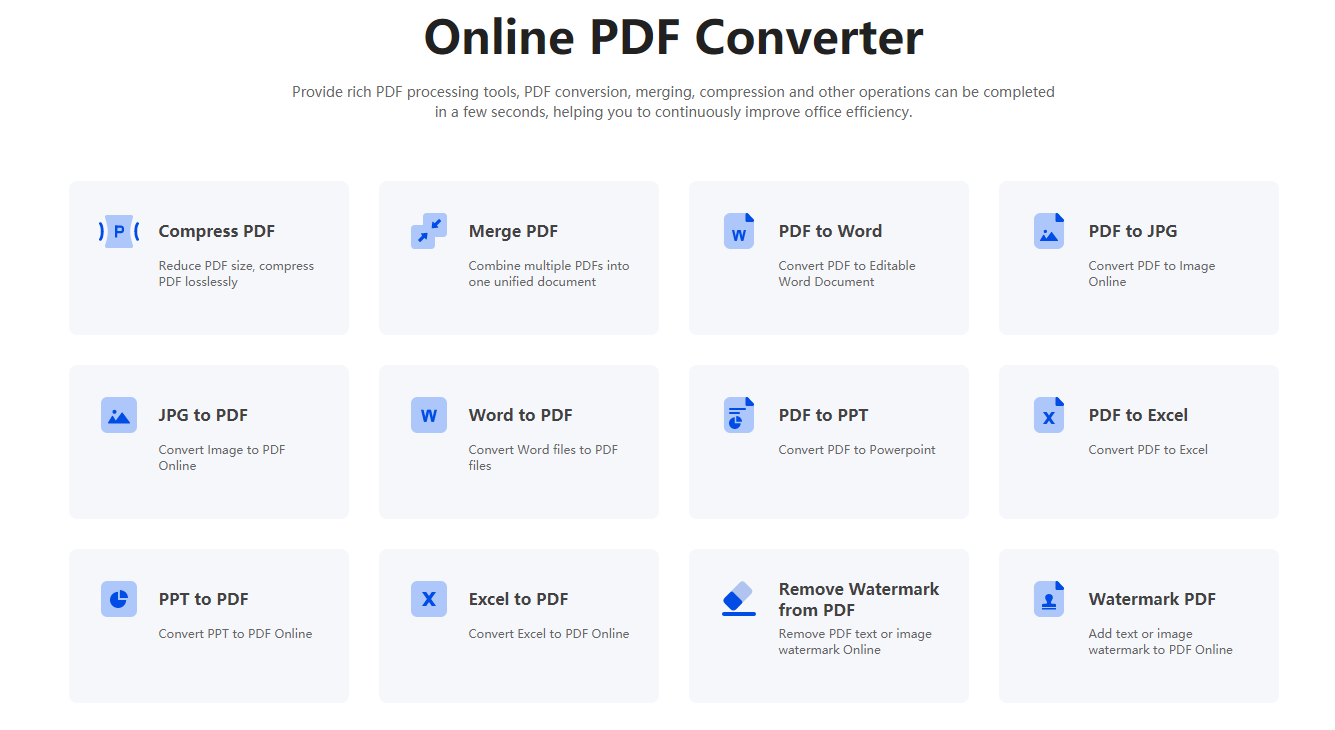 After clicking, we will enter the link of uploading files. Just click the [Select File] button to open the folder, and then find the PDF file that needs to be converted, select it and upload the document to the website.
After the file is uploaded, we can see the [Start Conversion] button on the page, click it to start the conversion, wait for a while to complete the conversion, and then click [Download] to save the file.
The above is what I explained to you about the steps of converting pdf to excel, how to convert PDF to Excel table, interested friends can come to know, if you need to know the conversion of other documents, PDF removal of watermark, PDF compression, PDF merging, editing text functions, you can choose PDFasset.