What should I do if there are garbled characters after PDF conversion to PPT? Sometimes garbled characters appear when we convert PDF that we need to use at work into PPT slides, so how to convert PDF to PPT to avoid garbled characters? How to convert PDF to PPT? You can use the PFDasset website, which is a professional tool for processing pdf online conversion. Using this platform, you can perform fast and high-precision conversion, and effectively ensure the conversion quality of the file.
Let's take a look at the operation process?
1.Open the pdfasset website and enter www.pdfasset.com in the browser
2.Click the "PDF to PPT" icon to enter the PDF document upload page, and add the Word document to be converted into the conversion window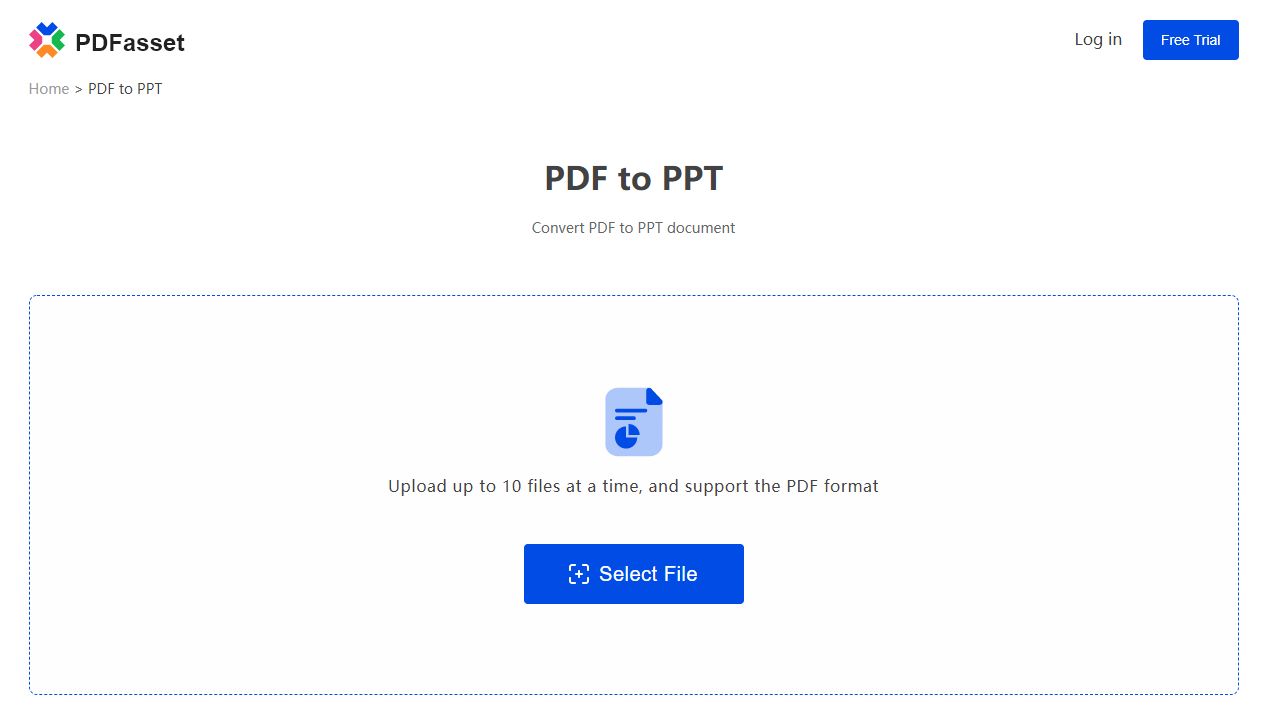 3.Click the "Convert" button to convert the added Word document into a PDF document
4.After the conversion is successful, click the "Download" button to get the converted document
Remember this tool - pdfasset website, collect it, an indispensable pdf online conversion assistant in work and study!