In our work and study, we often save files in PDF format, and the materials, papers, novels, etc. downloaded from the Internet are basically in PDF format. No matter how large the file is, we basically have no problem viewing it with our own equipment. However, when transferring files to colleagues and customers for viewing, if the file is too large, it will affect the transfer speed and delay work; and when you want to upload a large PDF file to the cloud disk, unless you are a cloud disk member, otherwise The upload speed is slow, the download speed is even slower, and it is a huge waste of time.
So today, I will introduce a little trick to compress PDF online, which is easy to learn and perfectly solves the problem of too large PDF files.
First open the online PDF document processing platform - www.PDFasset.com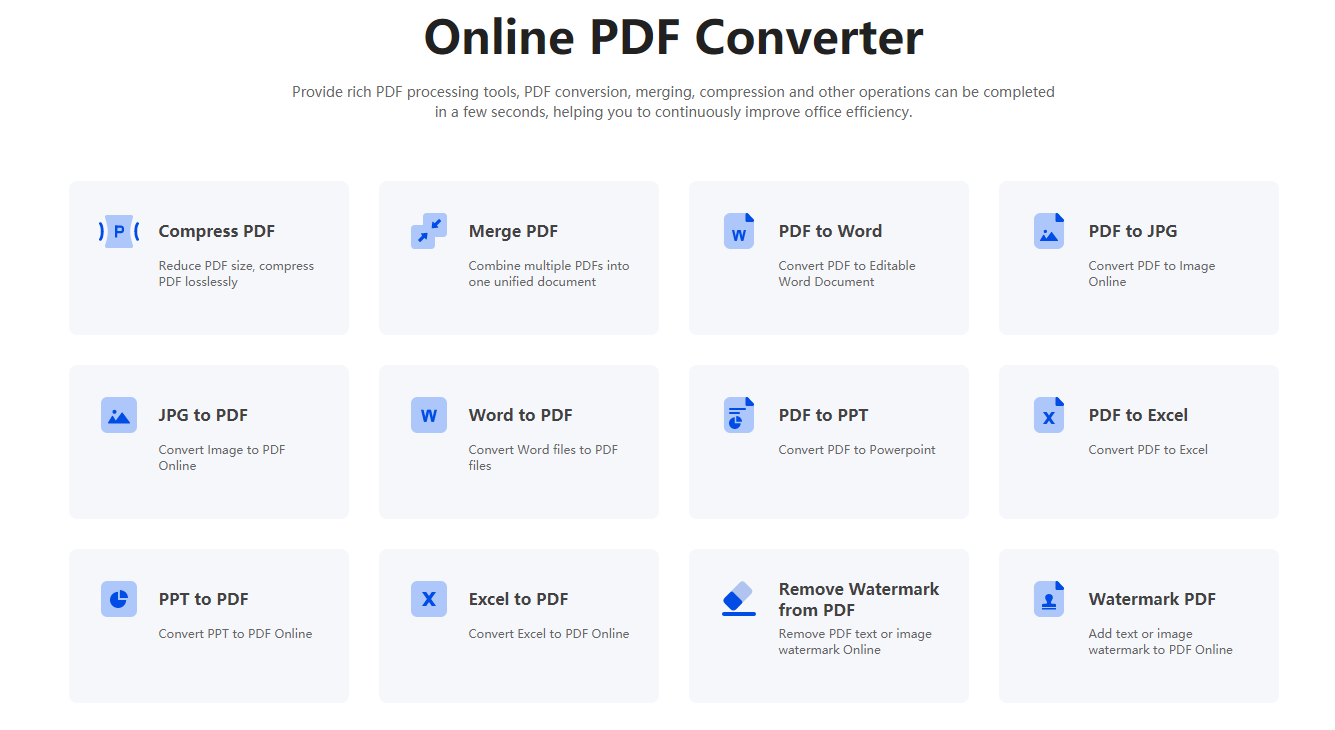 Then click the "Compress PDF" option, enter the PDF file upload page, and select the PDF file to be compressed
After the file is uploaded, click "Start Compression" to start compressing the PDF online
After the compression is complete, click "Download" to get the compressed PDF file
Through the above steps, you can easily complete the operation of compressing PDF online. In the future, the documents will be uploaded as soon as they want, and no time will be wasted and work will be delayed because the files are too large.