As we all know, there are many file formats, such as pdf, excel, word and so on. PDF files cannot be edited. If you want to edit a PDF file, you must convert it to other formats, such as excel or word. How to convert pdf file to excel? Then everyone follow me to learn together!
Open a common browser, search www.pdfasset.com, click the correct link to enter the website, and then click the [PDF to Excel] function on the home page.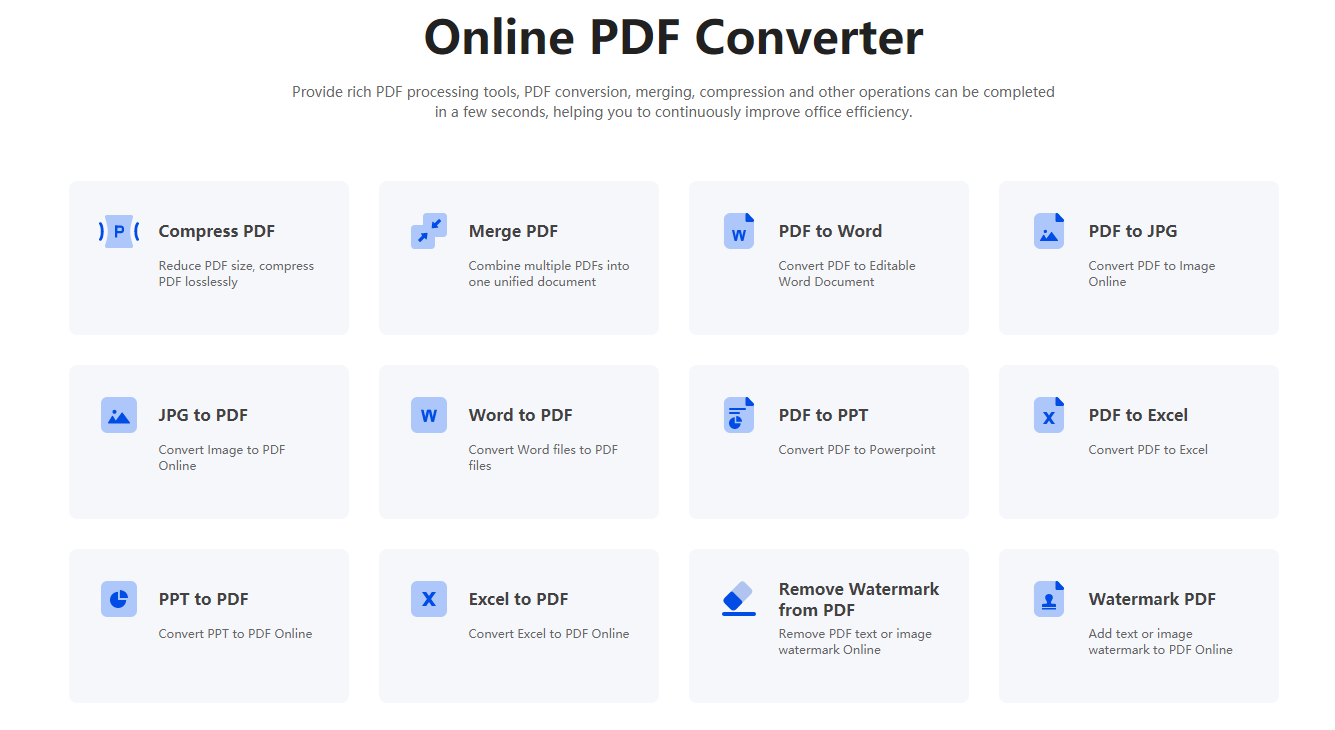 After clicking, we will enter the link of uploading files. Just click the [Select File] button to open the folder, and then find the PDF file that needs to be converted, select it and upload the document to the website.
After the file is uploaded, we can see the [Start Conversion] button on the page, click it to start the conversion, wait for a while to complete the conversion, and then click [Download] to save the file.
How to convert pdf to excel? I have told everyone in the article, I wonder if everyone has learned it? I believe that you can easily operate it when you encounter such a conversion operation in the future! If you still don't understand anything, you can continue to pay attention to PDFasset.