PDF file is a common file format, everyone likes to convert Word, PPT and other documents into PDF format. At the same time, in many cases, we need to convert PDF back to the original file. Today, the editor will teach you an efficient and fast method to convert PDF to PPT. Workplace dry goods, come and learn.
1.Open the online PDF document processing platform - www.pdfasset.com
2.Click "PDF to PPT "option, enter the PDF file upload page, and select the PDF file to be converted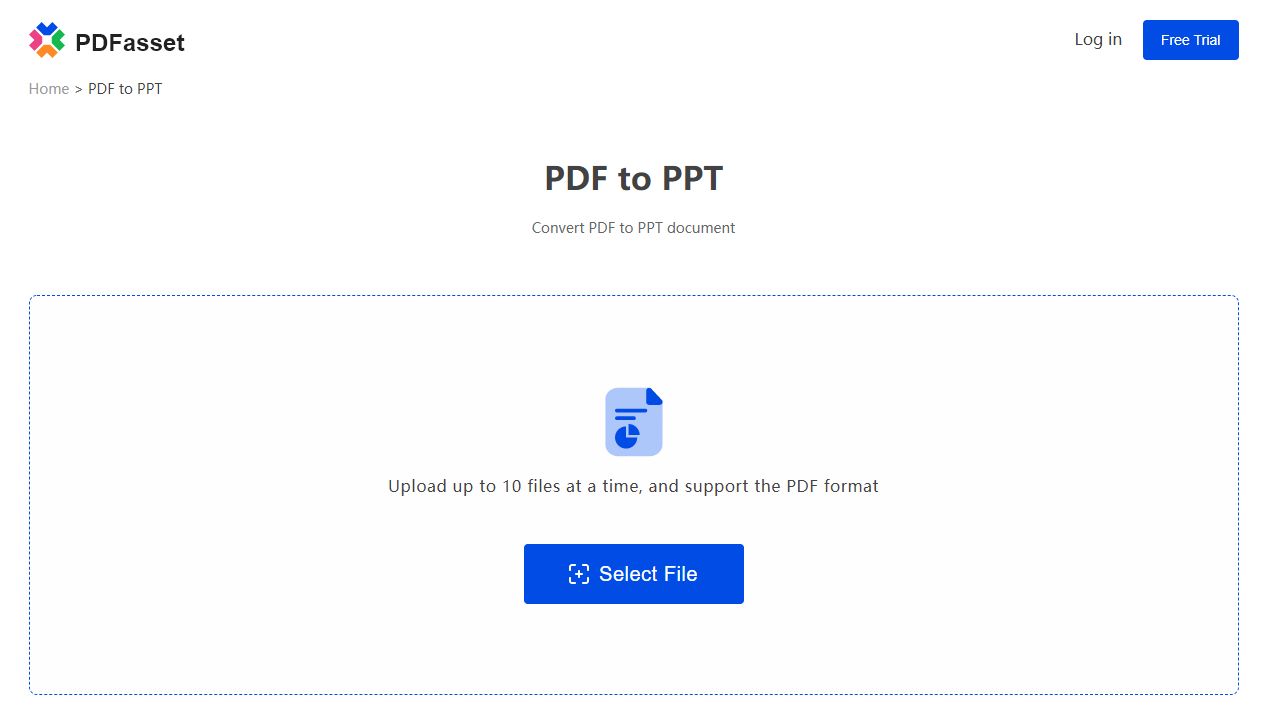 3.After the file is uploaded, click "Start Conversion" to convert PDF to PPT online
4.Finally, click "Download" to get the file after converting PDF to PPT
Simple and efficient, and also supports batch PDF to PPT, making your work more efficient. Hurry up and learn this skill!