Do you often encounter such troubles at work? Last time I gave you a bunch of data that needs to be made into electronic documents. After the production is completed, it is necessary to convert various types of documents, which is really time-consuming and labor-intensive, and either cannot be recognized or the format is wrong. It took more than half a day to revise, and the results were unsatisfactory, making you troubled and irritable. Now I would like to give you some help and share with you how to convert pdf to excel!
Open a common browser, search www.pdfasset.com, click the correct link to enter the website, and then click the [PDF to Excel] function on the home page.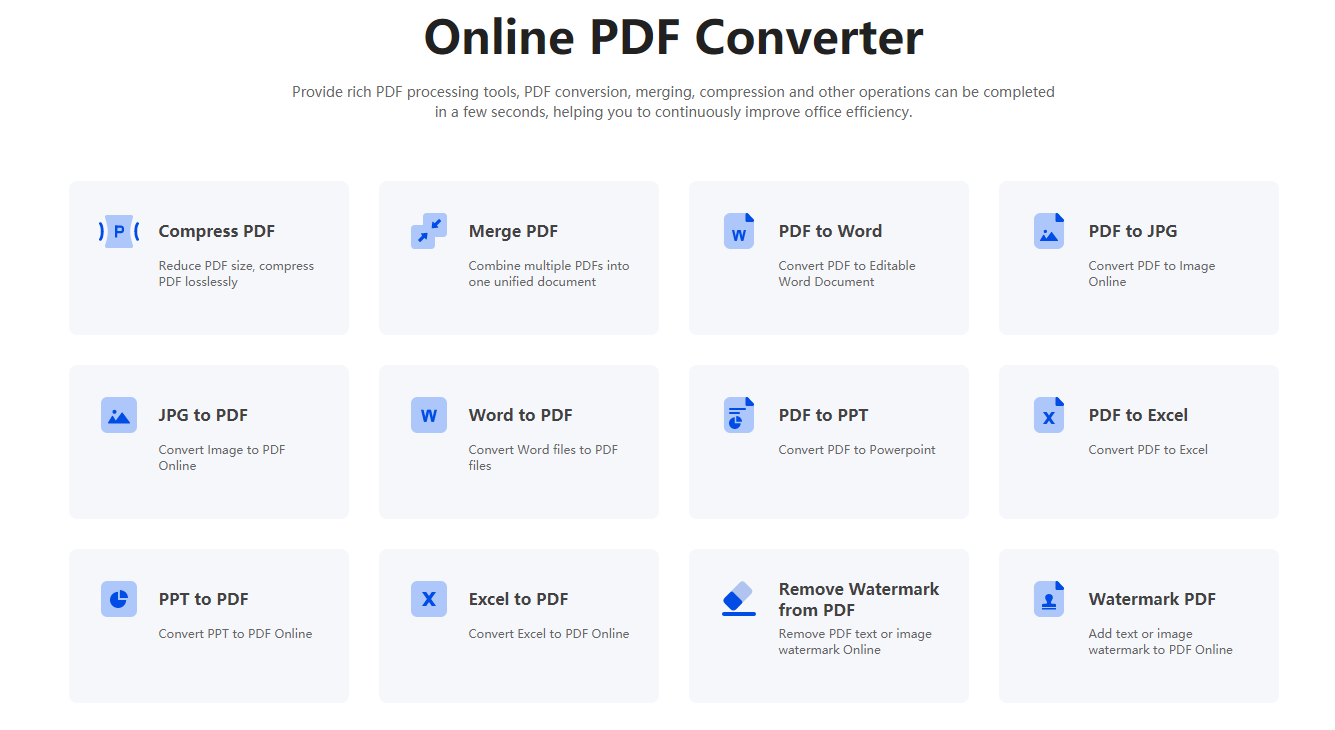 After clicking, we will enter the link of uploading files. Just click the [Select File] button to open the folder, and then find the PDF file that needs to be converted, select it and upload the document to the website.
After the file is uploaded, we can see the [Start Conversion] button on the page, click it to start the conversion, wait for a while to complete the conversion, and then click [Download] to save the file.
I will tell you how to convert pdf to excel and share it here. Is it not really difficult? Did you learn? I hope everyone can learn as soon as possible to help us work more smoothly.