In daily office work, sometimes when opening a Word document sent by a colleague, it is prompted that the docx format is not supported, or a normal Word document is opened on another computer, and the layout is found to be confusing. In order to solve the system compatibility problem, we will convert Word into PDF, because the PDF format is compatible with various operating systems, 100% retains the style and layout of the original document. Next, let's learn how to convert Word to PDF.
1.Open the website online PDF conversion platform - www.pdfasset.com
2.Click the "Word to PDF" function to enter the Word upload interface and upload the Word to be converted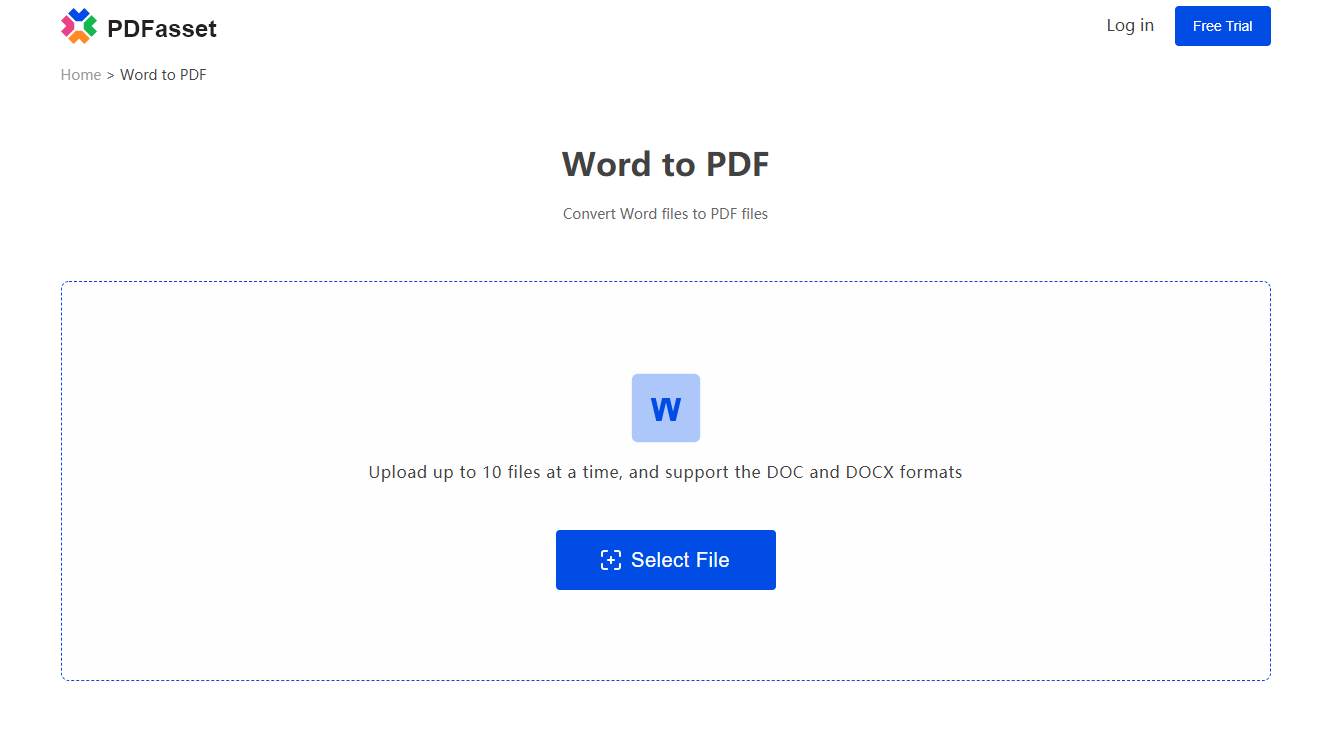 3.After the file is uploaded, click "Start Conversion" to convert Word to PDF online
4.After the conversion is completed, click "Download" to get the file after converting Word to PDF.
Through the above method, you can quickly convert Word to PDF, and you can practice it!