In the daily office process, if you do not master some document processing skills, the work process will be very time-consuming. There are some skills that are necessary in the workplace. Today, I am sharing the skills of merging pdf documents. Those who know this skill have already been promoted and raised! Come take a look now!
Open the PDF online conversion website: www.pdfasset.com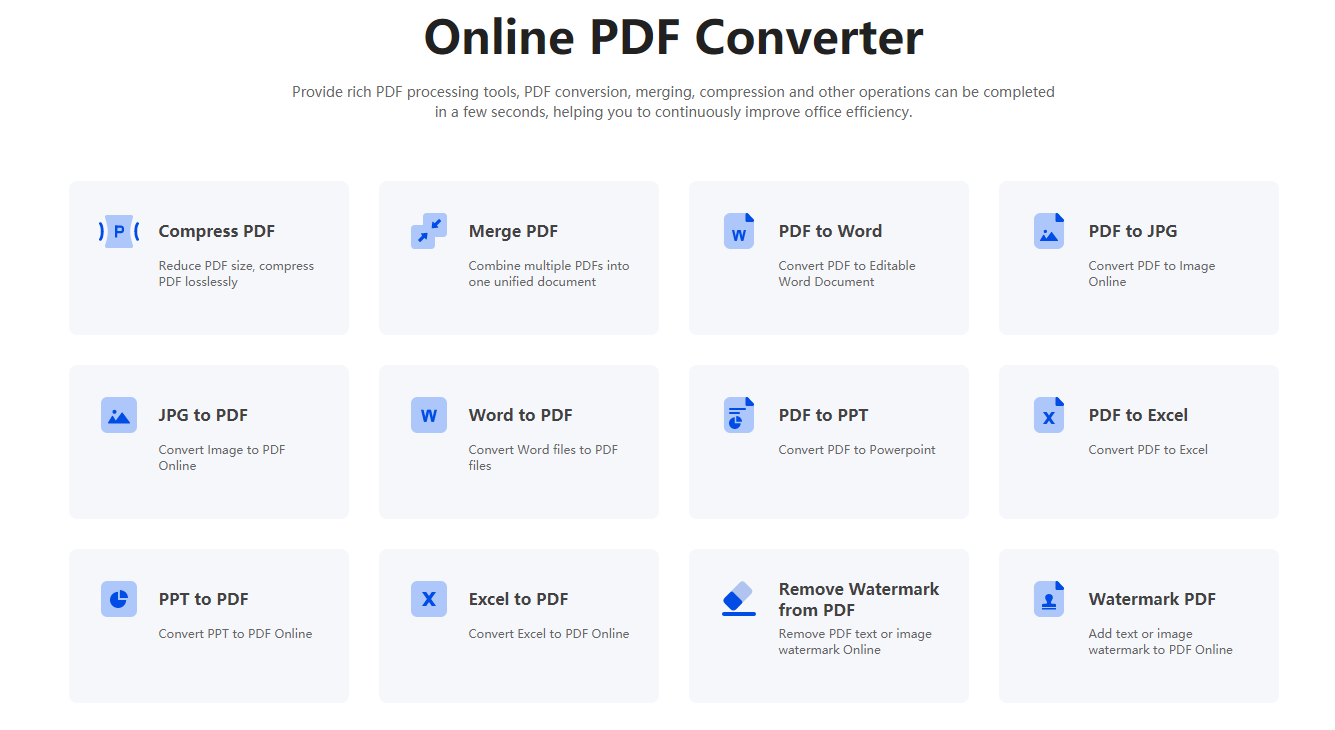 Select the "Merge PDF " function to enter the PDF merge page
Drag and drop the PDF document to be merged, or click the "Select File" button to add the merged document
Click "Start Merging" to complete the PDF document merging and provide the merged document download
In this way, the online pdf document merging is completed, have you learned? Online pdf document processing skills help you do more with less in the workplace.