How to merge PDF files? There are many PDF files to send to other people. We'd better merge these PDF files. If they are not merged, the PDF files may be cluttered during sending and the recipient will have more trouble sorting them. So, how do we merge multiple PDF files together? Come and see the specific steps with me!
First, we need to open the PDF online editing platform: www.pdfasset.com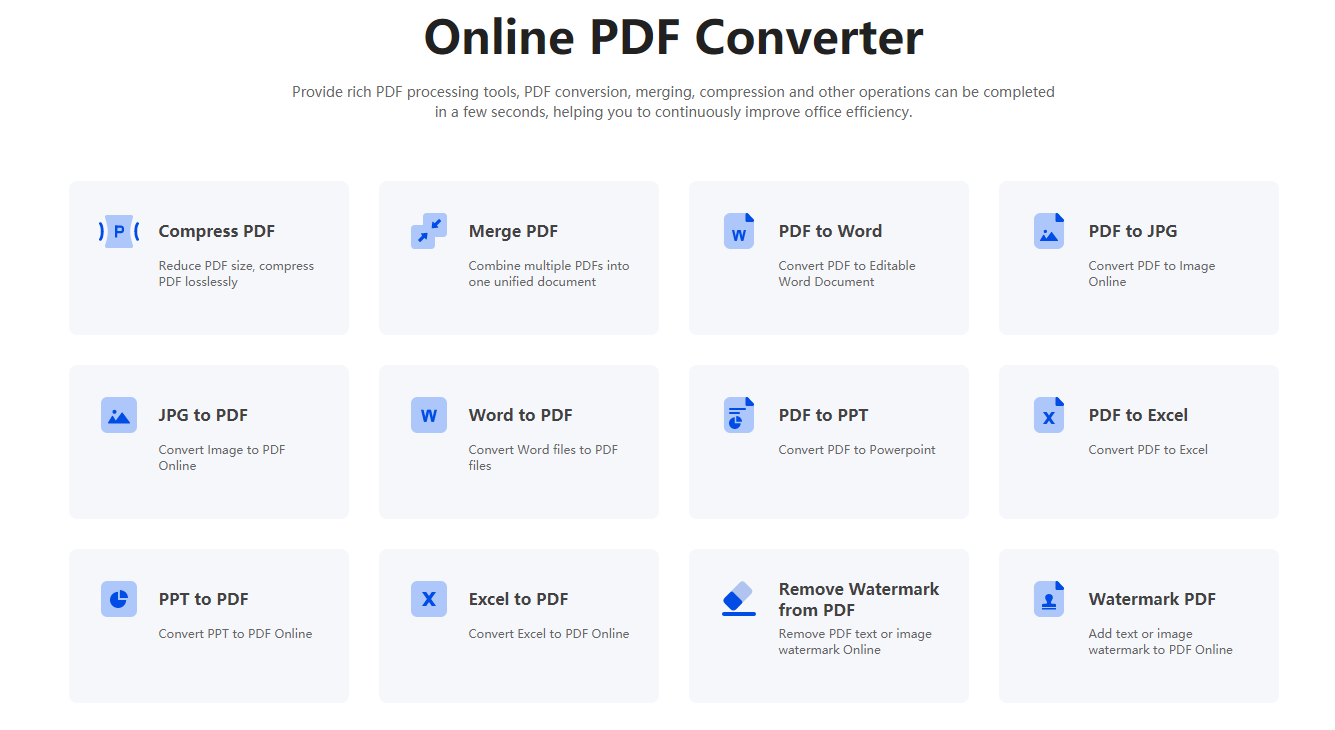 Next, click the "Merge PDF" icon to upload the files that need to be merged
Then, adjust the file order, click the "Start Now" button, and you can complete all operations of online PDF merging
Finally, wait for the merge to complete, click the "Download" button to get the merged file
How to merge PDF files? These are the methods I can share with you to solve PDF merging problems. Friends who encounter such problems can try it out. These operations are very simple, I hope they can help you!