When multiple PDF files need to be merged, it is very troublesome and time-consuming to click one by one.
In the workplace, such an operation also seems unprofessional. What I share today is the method of merging multiple pdf documents. It only takes a few minutes to let you master it quickly!
Open www.pdfasset.com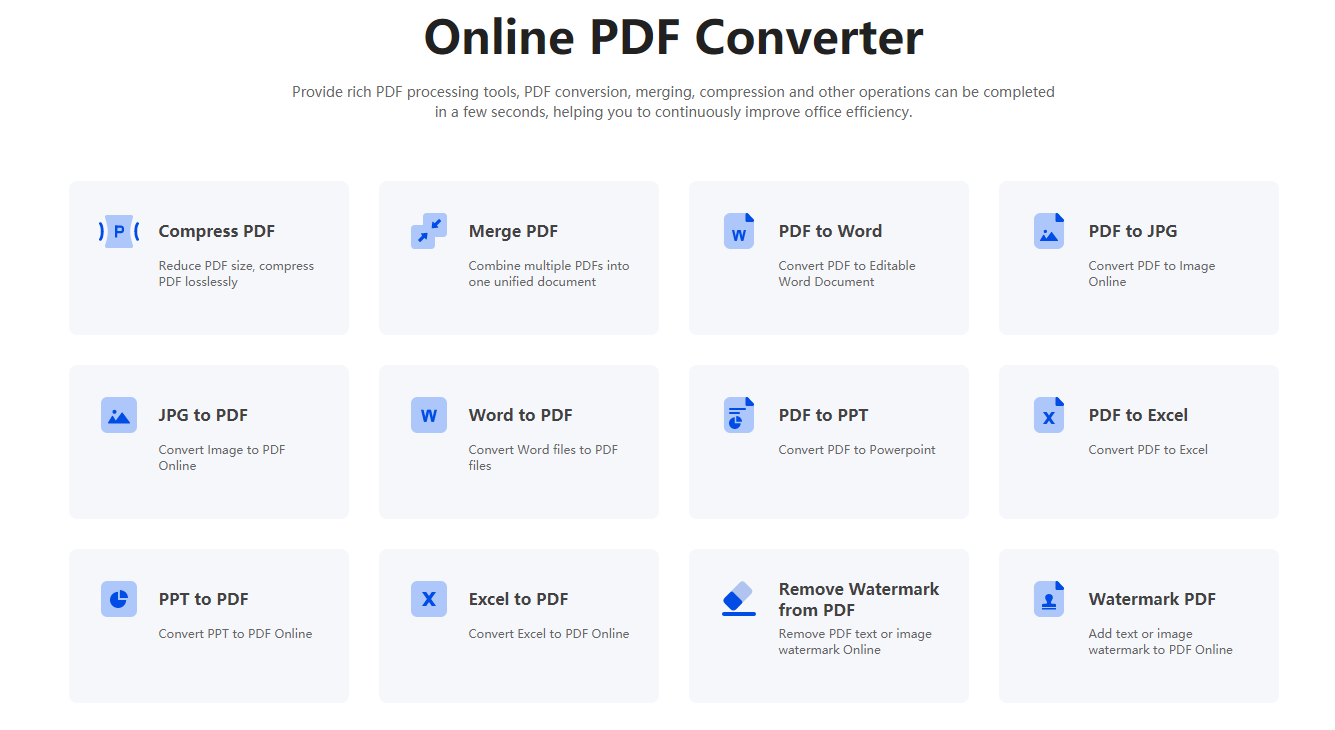 Select the "Merge PDF" function to enter the PDF merge page
Drag and drop the PDF document to be merged, or click the "Select File" button to add the merged document. The interface after adding the document is as follows:
Click "Start Merging" to complete the PDF document merging and provide the merged document download.
Combining multiple pdf documents is so simple, have you learned it after reading this tutorial? Try it yourself!