People often have to solve many different file formats in the whole process of the office, and documents such as Excel, word, PPT, etc. are easy to solve, but if the PDF file format is solved, it will be inconvenient, and people must The file format conversion can only be written. In addition to the fact that PDF documents cannot be written, the application function at other levels is very large, and it has a strong compatibility mode. So, what should people do if they want to convert word to pdf? Let's take a look at it with me!
1.Open the browser and enter www.pdfasset.com
2.Click the "word to pdf" function on the home page to enter the function page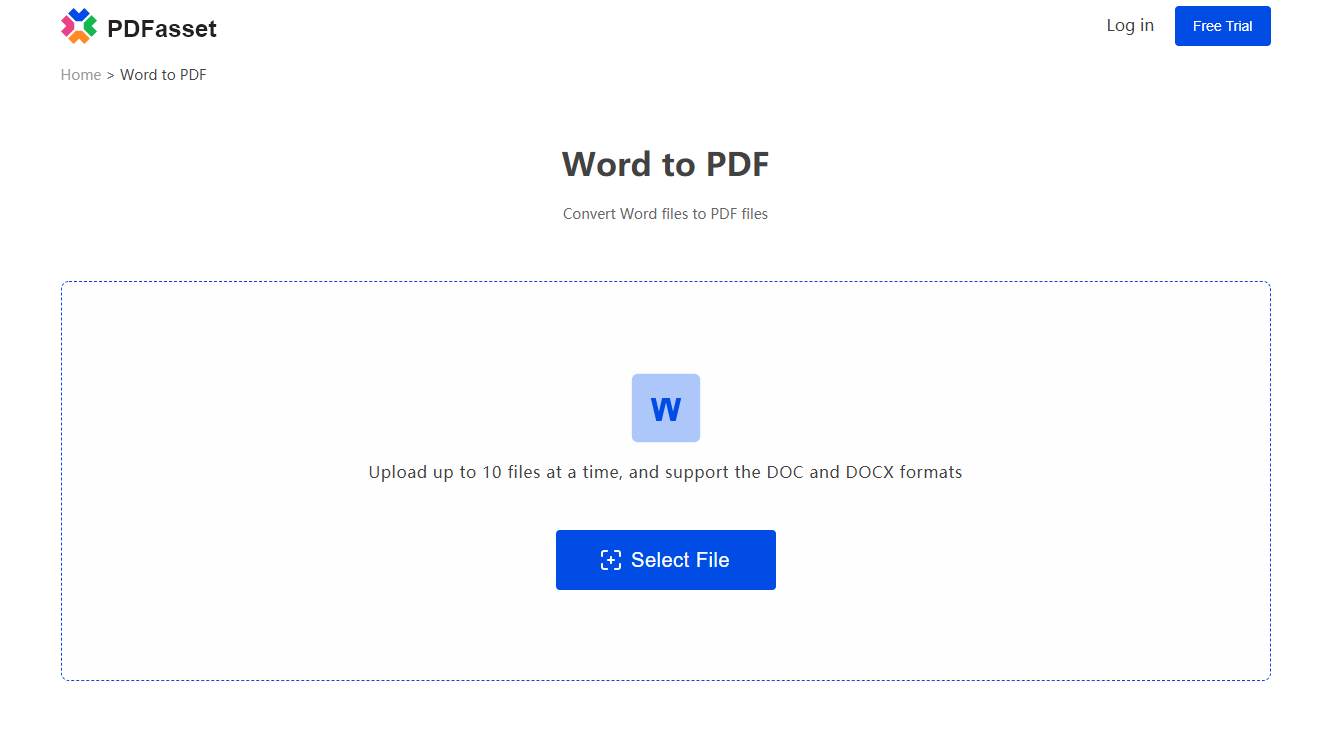 3.Upload the electronic file to be converted and click to start conversion
After completing the conversion, click Download to get the converted file
The above is the relevant content of the word to high-quality pdf website shared by the editor today. I believe that after reading the above tutorials, everyone has learned how to convert Word to PDF.