At work, many colleagues will use PPT for presentations. However, in the process of creating PPT, we will encounter situations where we need to move the content of PDF files to PPT. However, due to the difficulty of editing PDF files, it is often difficult to deal with but with little success.
So is there a convenient and fast way to convert PDF to PPT?
Have! Today I will teach you a new skill to convert PDF to PPT online.
1.First open the online PDF document processing platform - www.pdfasset.com
2.Click "PDF to PPT"option, enter the PDF file upload page, and select the PDF file to be converted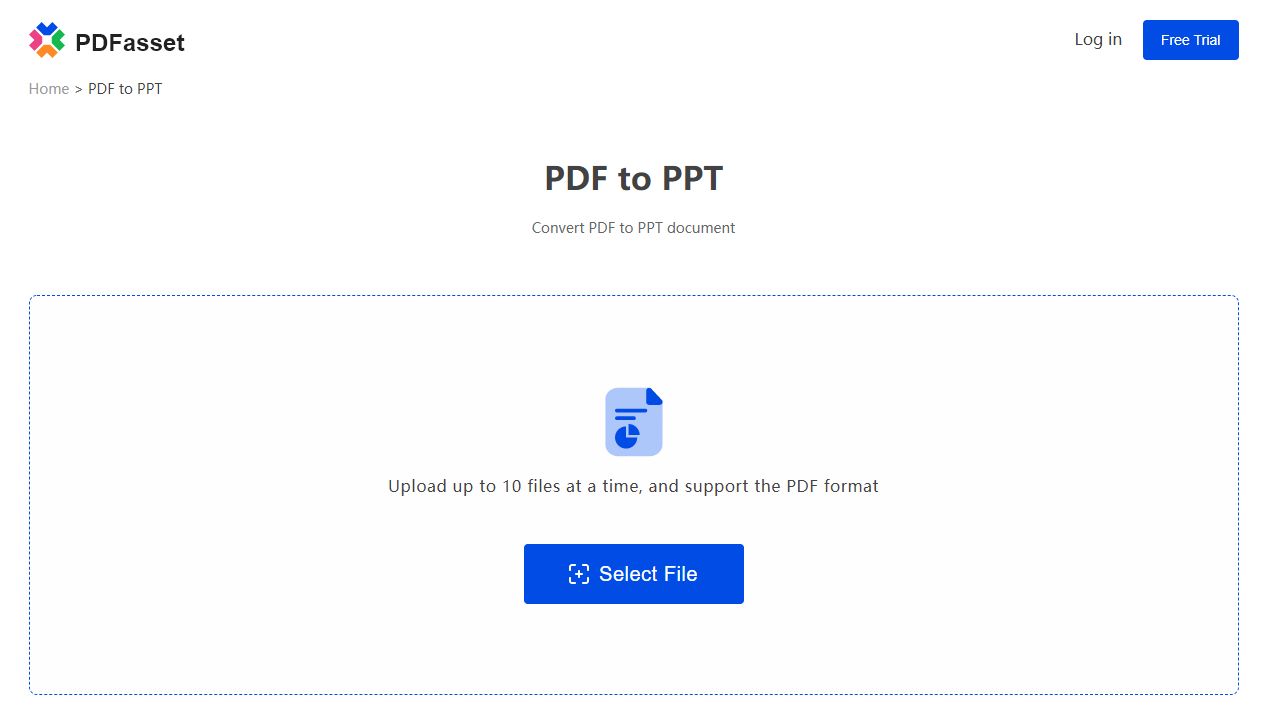 3.After the file is uploaded, click "Start Conversion" to convert PDF to PPT online;
4.Finally, click "Download" to get the file after converting PDF to PPT.
Simple and fast, it also supports batch PDF to PPT, making your work more efficient. Did you get this new skill?