More and more materials in work and study are presented to us in PDF format. In order to cite the content of the materials, what we often do recently is to copy and paste. Experienced friends at that time should know that not all PDF documents can be easily copied. At this time, we need to perform PDF conversion operations, such as PDF to PPT:
Step 1: Open the online PDF document processing platform - www.pdfasset.com
Step 2: Click "PDF to PPT "option, enter the PDF file upload page, and select the PDF file to be converted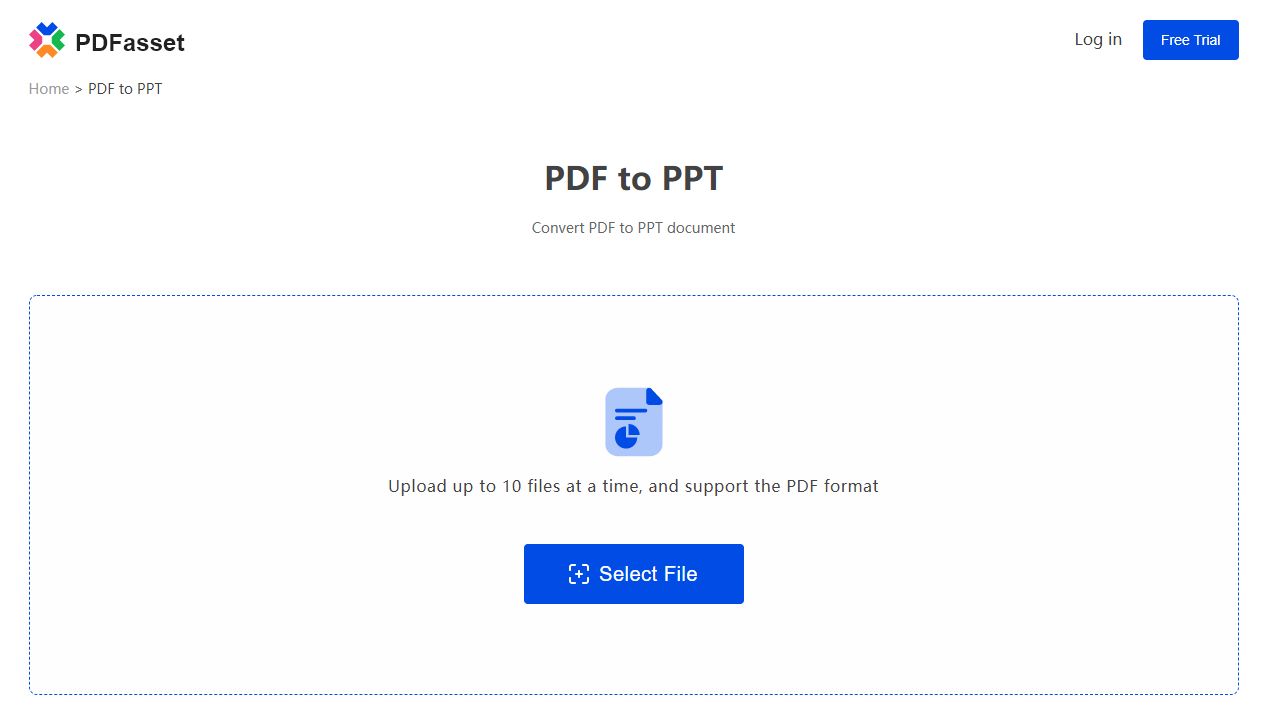 Step 3: After the file upload is complete, click "Start Conversion" to complete the conversion of PDF to PPT
Step 4: Click "Download" to get the file after converting PDF to PPT
According to these four steps, the operation of converting PDF to PPT step by step, have you learned it?