Whether it is studying or working, there is always a person who is very good at making PPT by our side. Sometimes we will ask: Why do I also have a lot of templates, but I can't always achieve his effect?
Let me tell you, our templates are not only in PPT format, but also in PDF format! In order to prevent the template resources on the Internet from being easily used, they will use the PDF format, so that you can only read, but not use. Some friends give up at this step, while experienced friends will use PDF to PPT. operation, so that elements in the template can be used. Therefore, today I will teach you a small coup for converting PDF to PPT, which is very convenient.
Step 1: Open the online PDF document processing platform - www.pdfasset.com
Step 2: Click "PDF to PPT"option, enter the PDF file upload page, and select the PDF file to be converted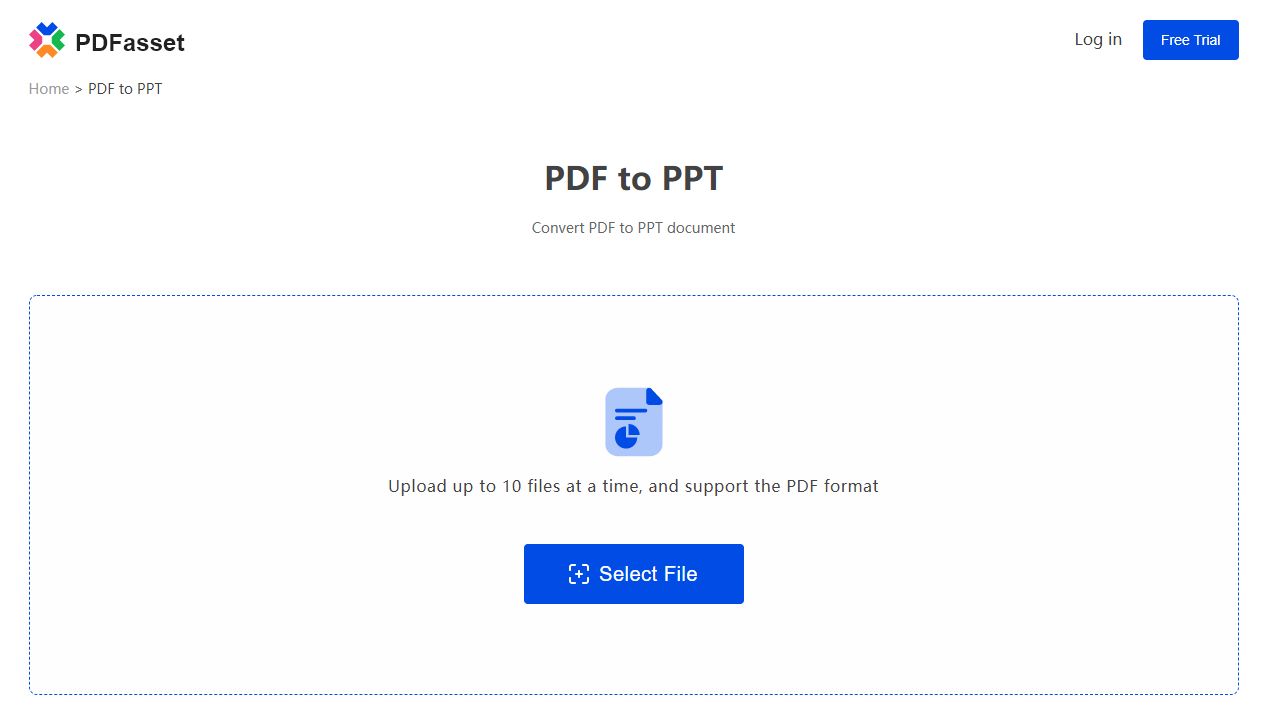 Step 3: After the file upload is complete, click "Start Conversion" to complete the conversion of PDF to PPT
Step 4: Click "Download" to get the file after converting PDF to PPT
With this method, you can use the PPT template in PDF format to make your PPT shine in front of your colleagues!