Many small partners who have just entered the workplace will encounter a more difficult problem when handing over documents, that is, the staff who are docking needs PDF, and you are really doing PPT? Then you need to convert PPT to PDF. So how to convert PPT to PDF, I have a way, that is to convert PPT to PDF online, without downloading and installing any software. Come with me to see the specific operation steps!​
First, we need to open the online PDF conversion platform: www.pdfasset.com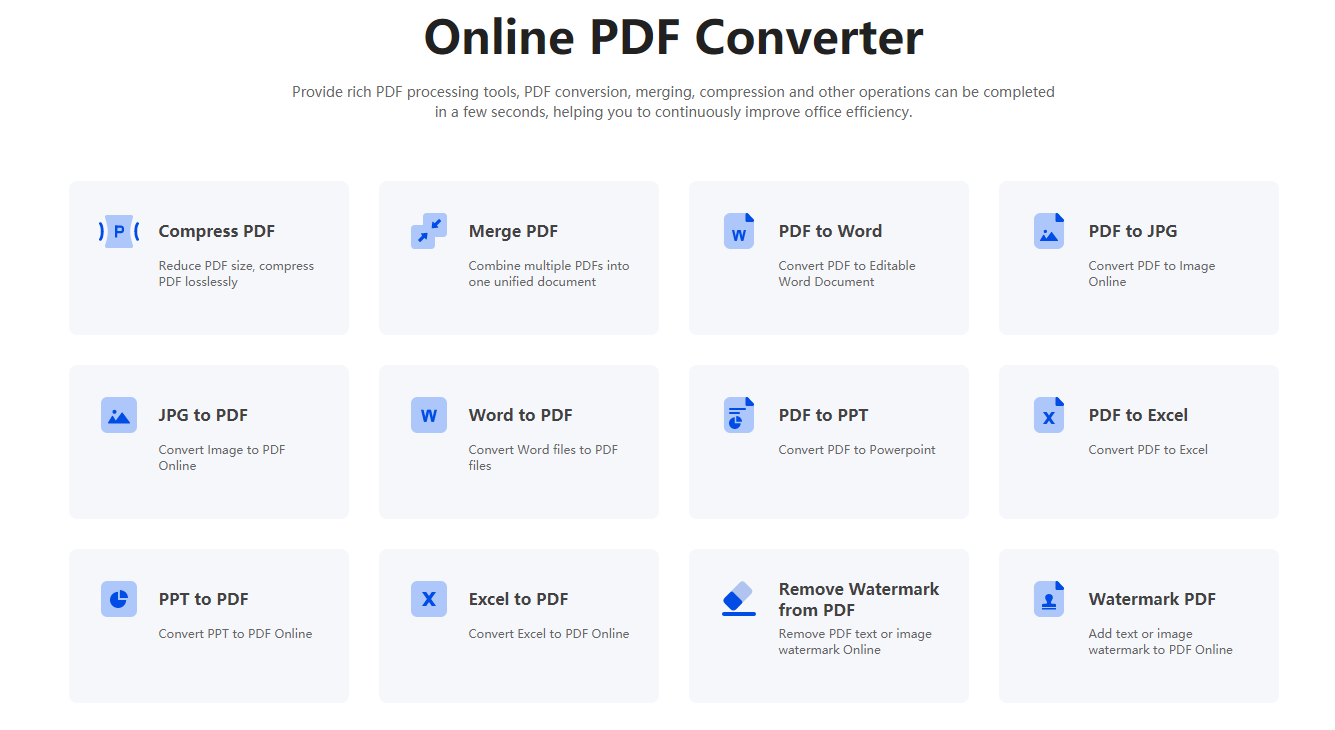 Next, click the "PPT to PDF" icon to upload the PPT that needs to be converted
Then, wait for the file to be uploaded and click the "Start Conversion" button to complete the conversion of PPT to PDF
Finally, wait for the conversion to complete and download the file.
I believe that friends who have read this article have a general understanding and preliminary understanding of how to convert PPT to PDF online. After reading the above tutorials, I believe that everyone has learned the operation of PPT to PDF, and quickly collect this method.