In recent years, there are more and more files in PDF format in our life and work. Therefore, it is more and more necessary for us to learn the conversion and modification of PDF. For example, your data is PPT, and you need to transfer it. In order to ensure that its format will not change, you need to convert PPT to PDF, so how to convert PPT to PDF? Please read below.
First, we need to open the online PDF conversion platform: www.pdfasset.com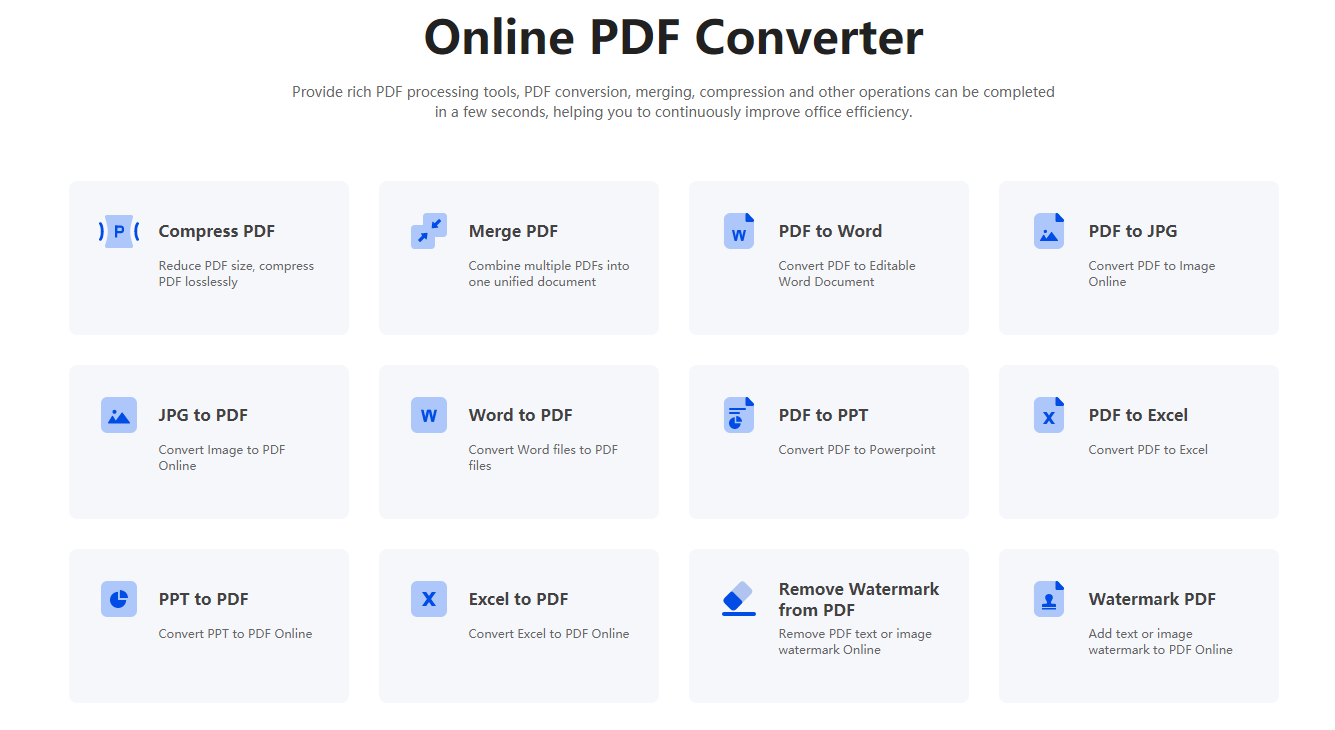 Next, click the "PPT to PDF" icon to upload the PPT that needs to be converted
Then, wait for the file to be uploaded and click the "Start Conversion" button to complete the conversion of PPT to PDF
Finally, wait for the conversion to complete and download the file.
The above is about the operation method of converting PPT to PDF. After reading the above introduction, do you think the process of converting PPT to PDF is very simple, has everyone learned it?