PPT are used as presentations in a variety of applications, such as product presentations, job summaries, business presentations, graduation thesis, and even more novel personal resumes. However, there are also many PPT templates in PDF format on the Internet. What should we do when we sometimes need to use this template? Then we need to convert PDF to PPT.
So how to convert PDF to PPT?
First, open the PDF online document processing platform: www.pdfasset.com
Then, click the "PDF to PPT" icon to enter the PDF file upload page, select the PDF file you want to convert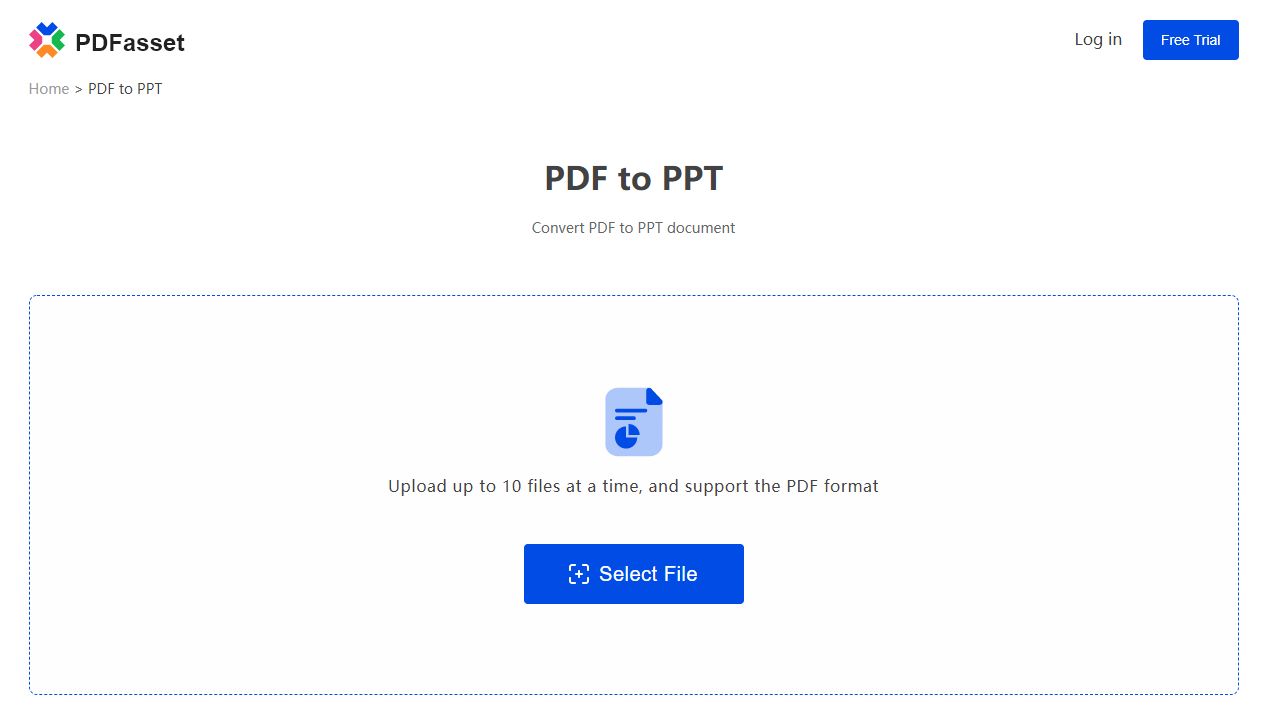 Then, wait for the file upload to complete, click the "Convert" button to convert the PDF to PPT
Finally, click the "Download" button to download the PPT file to your computer
Professional problems require the use of professional tools. After converting PDF to PPT, PPT presentations become more convenient!