Partners will come into contact with a variety of document types in their work and study. Among them, PDF and PPT are one of the most familiar document types. The conversion between them is not easy. There are a lot of such converters in the network, but there are basically no ones that are really easy to use. However, the online PDF to PPT method that the editor will give you today is not only effective, but also very convenient without installing software. Come and learn it.
Step 1: Open the online PDF document processing platform - www.pdfasset.com
Step 2: Click "PDF to PPT" option, enter the PDF file upload page, and select the PDF file to be converted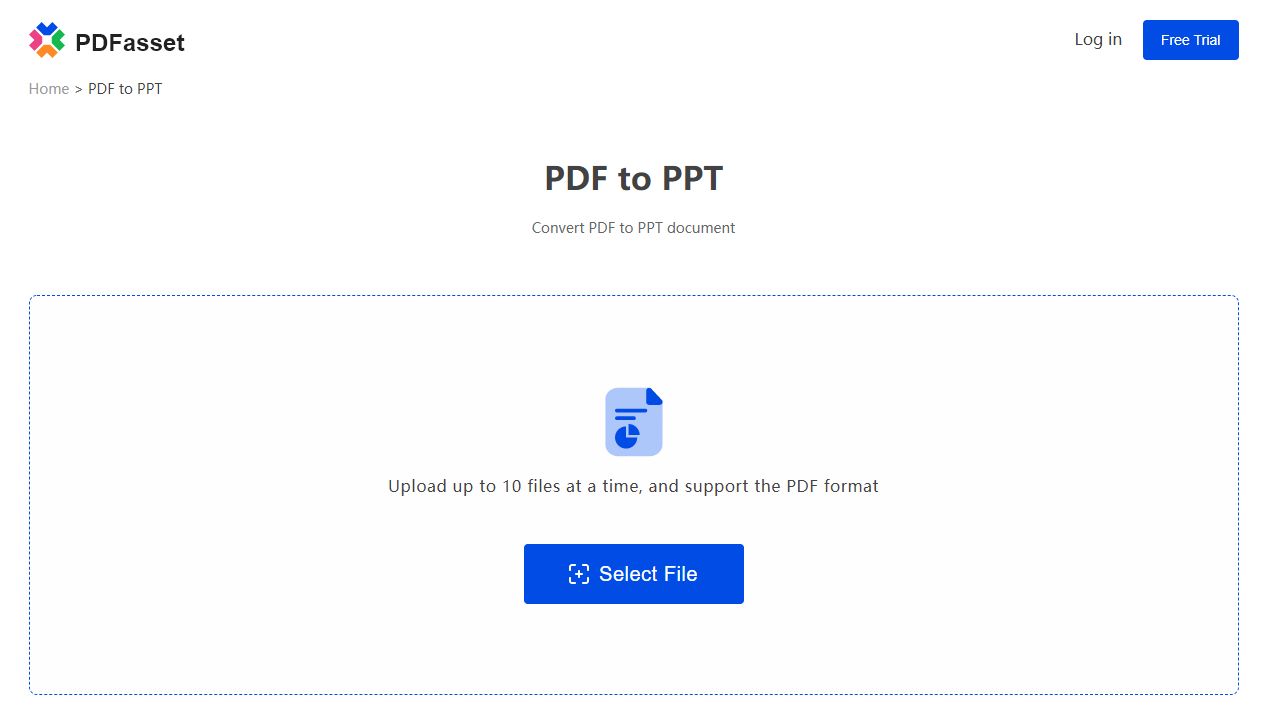 Step 3: After the file upload is complete, click "Start Conversion" to complete the online PDF to PPT conversion
Step 4: Click "Download" to get the online PDF to PPT file
How about it, isn't it very simple, just four steps to complete online PDF to PPT, what are you waiting for? Hurry up and learn this skill!