Word documents are used very frequently in today's social life, especially in work and study, word documents are one of our indispensable software. But when using word, we often encounter the situation of converting word to pdf. So what are the easy and convenient ways to convert word to pdf? The following is my detailed introduction to the word to pdf method. The operation process is very simple, which can help you easily and quickly master the method of word to pdf document.
Open the browser and enter www.pdfasset.com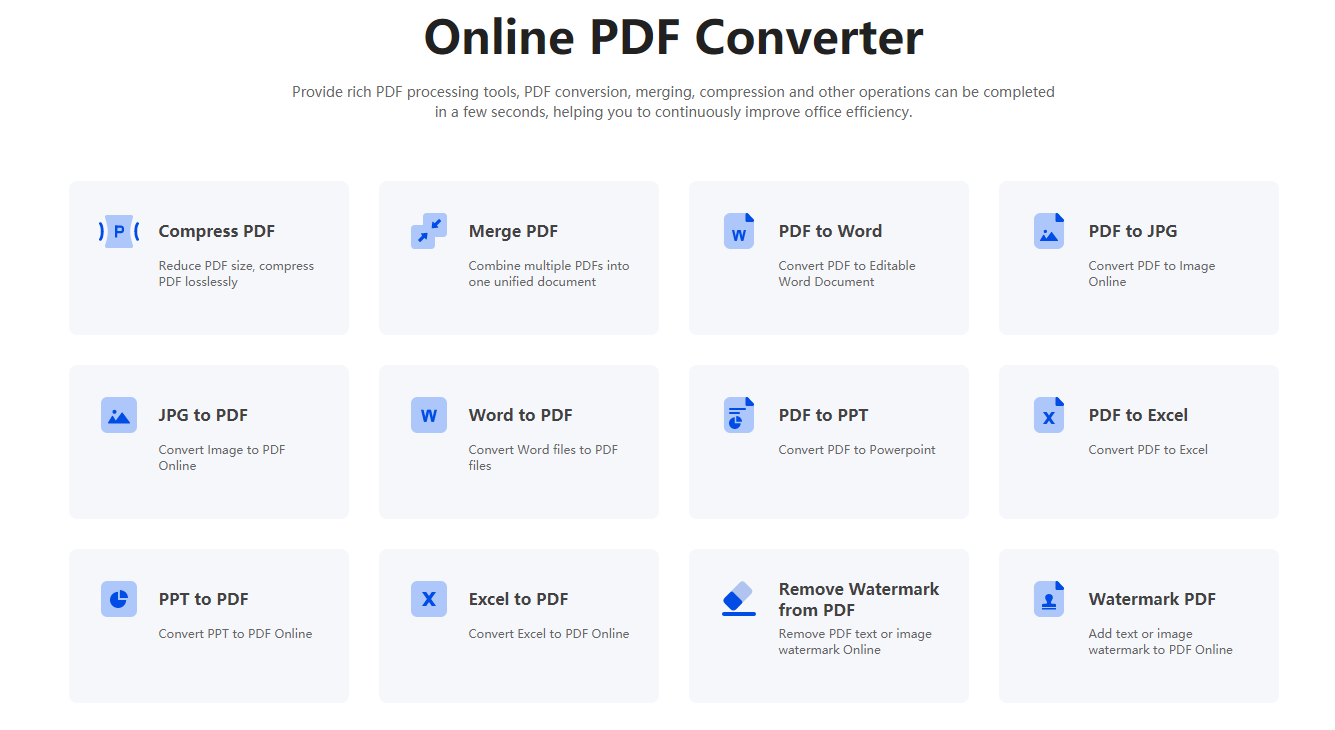 After entering the website, click the "Word to PDF" function to enter the conversion window
Upload the Word document to be converted to the conversion window, and click "Start Conversion"
Wait for a few seconds, you can complete the operation of Word to PDF
Today, when word documents are used very frequently, problems such as format changes and file sending errors occur more and more frequently. It is necessary for us to master this conversion method. Did everyone learn it?