In our daily office work, we often organize some PDF documents for internal use, so that the data in the documents will not be maliciously misappropriated by others. At this time, we will add protective watermarks to the PDF documents to prove the originality. , to protect the documents we organize ourselves, let's teach you how to add watermarks to pdf files. Let's see how it works in detail:
Step 1: Search "PDFasset" in your browser and enter the website. ​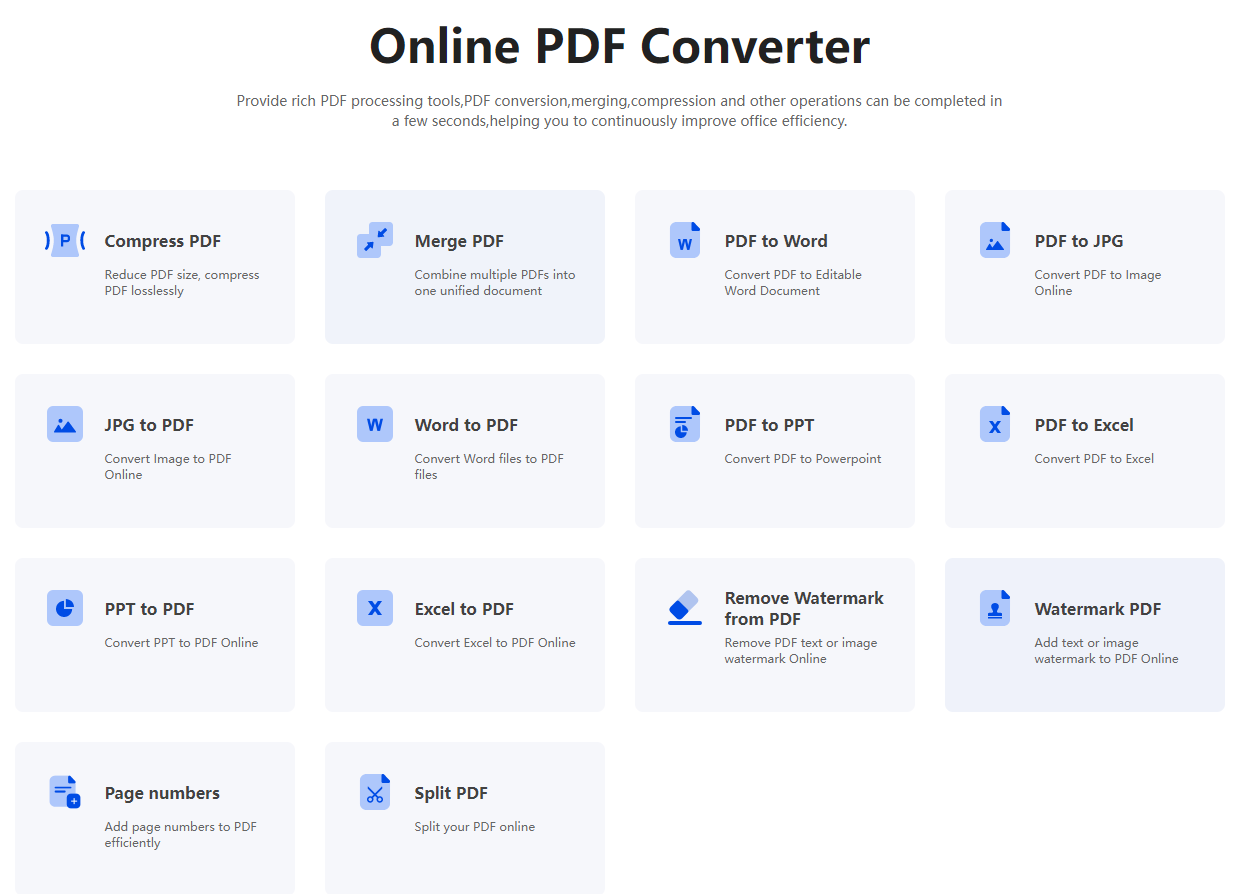 Step 2: Find the "Watermark PDF " function on the homepage and click to enter the file upload page. ​
Step 3: Click to upload the PDF file that needs to be watermarked, then select the watermark type, set the watermark format, etc., click "Start Adding", wait for a few seconds after the addition is completed, and click "Download" to obtain the file.
If you also want to add a watermark to the information you organize but don't know how to do it, you can try using PDFasset to add a watermark. It can be completed in just a few steps. It's really easy! Friends who are interested should try it now!