We need to process documents in our daily office work, so what are some useful document processing websites? I have looked for many websites, some of which have advertisements, which are very inconvenient to use, and some websites have no advertisements, but the processing effect is extremely poor. Today I will introduce to you a useful online PDF processing platform - PDFasset. This platform can provide editing suggestions through AI to help users improve editing efficiency and quality. At the same time, PDFasset can understand the document through semantic analysis technology. content, enabling smarter editing and processing to help you work efficiently. Next, we will take PDF to TXT as an example to introduce how PDFasset converts PDF to TXT.
The first step is to open the browser and search for PDFasset
The second step is to find the "PDF to TXT" function on this website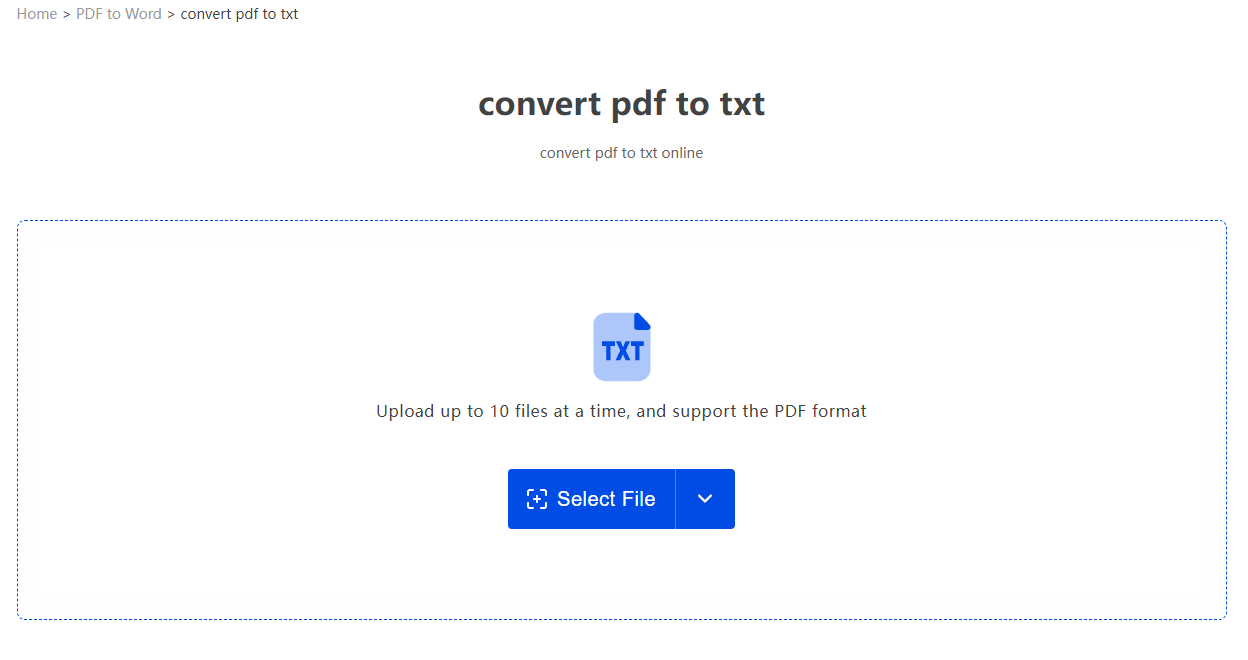 The third step is to upload the PDF file you need to convert to the conversion window.
The fourth step is to wait for a few seconds to complete the conversion. Click the download button to get the successfully converted document.
The above are the steps I will introduce to you to convert PDF to TXT. Using this method, the conversion can be completed efficiently. You only need a browser to complete the operation, no need to download and install any software, and the conversion can be easily completed. The conversion effect is accurate and it is an ideal PDF processing platform for many people. This platform also supports functions such as compressing PDF, merging PDF, splitting PDF, etc. You are welcome to come and experience it!