I think everyone likes to read or even has to read! After all, there are so many types of books, there is always one that suits you or what you need. Children like to read comics, students need to read textbooks, girls like to read romance novels, boys like to read fairy novels, and adults like to read magazines. Some people may say that they just don't like reading and they don't need the content in the book. But they also need to read documents while working. Reading is inevitable. No matter what kind of book or document, there is one small and inconspicuous but very useful thing, and that is the page number. Page numbers are a setting that can aid reading and provide convenience to everyone. Although it seems trivial in normal times, it often plays an important role. Teachers need it for class, and departments need it for PPT presentations at meetings. Even every time you read a novel on your phone, you need it to remind you where you were last reading. This shows that page numbers in books and documents are closely related to everyone's life. So, how to add page numbers to a PDF file? What is the process of adding page numbers to a PDF file?
Step 1: Open the online PDF editing and processing platform: PDFasset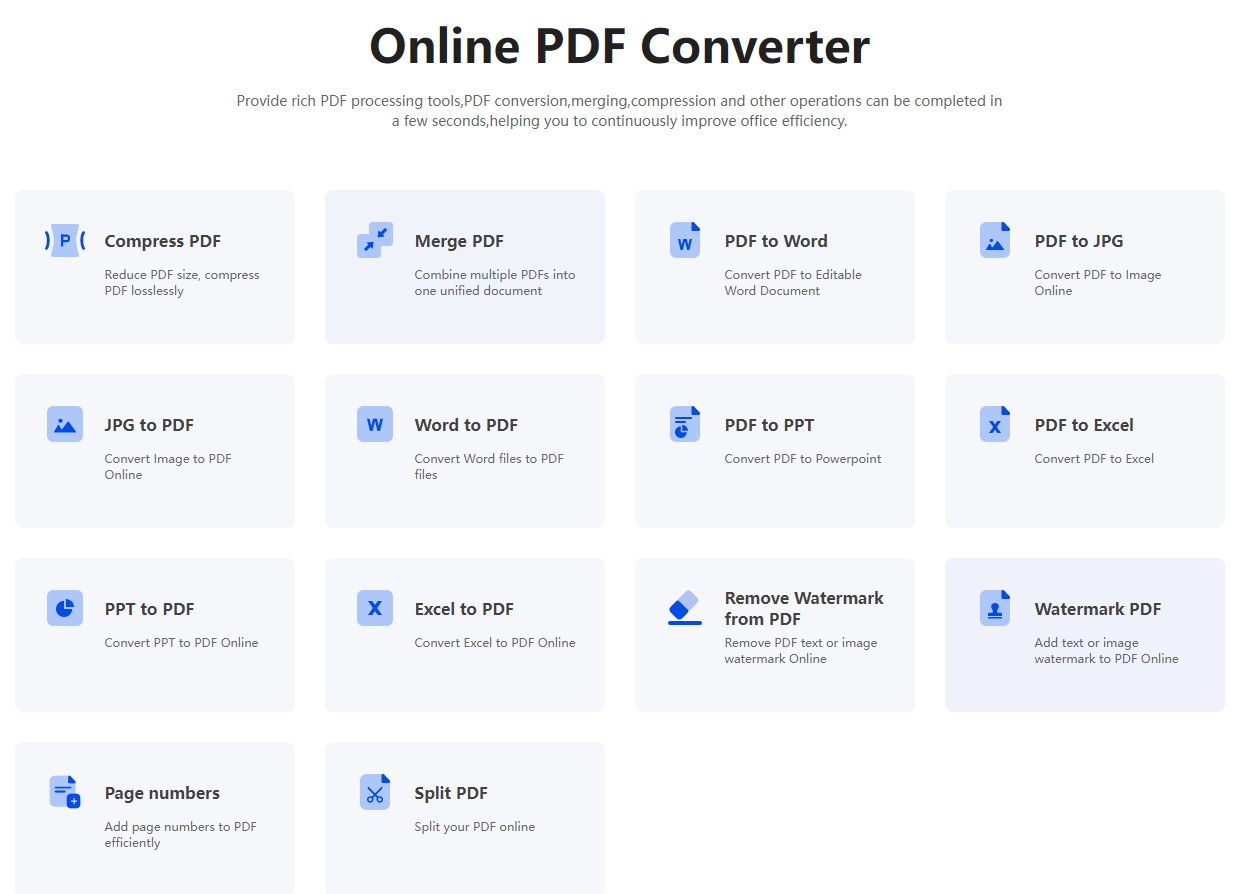 Step 2: Click the "Page Numbers" icon to enter the document upload page and upload the PDF document that requires page numbers.
Step 3: Set the range for adding page numbers and click the "Start Now" button to complete the PDF page numbering operation.
Step 4: Click the "Download" button to get the PDF file with page numbers
The above is all about how to add page numbers to files on the PDFasset website. Have you learned it? Come to this website and give it a try!