In this era of rapid Internet development, the fruits of one's hard work are uploaded to the Internet, but are stolen by others. Especially PDF, so adding a watermark to the pdf has become a way to avoid such situations, so how to add a watermark to the pdf? Today I will bring you an easy-to-use pdf platform called PDFasset. Its one-click watermarking method is very easy to operate, so that your labor results are guaranteed, and you will no longer worry about being used by others.
Step 1: Search www.pdfasset.com in your browser and enter the home page of PDFasset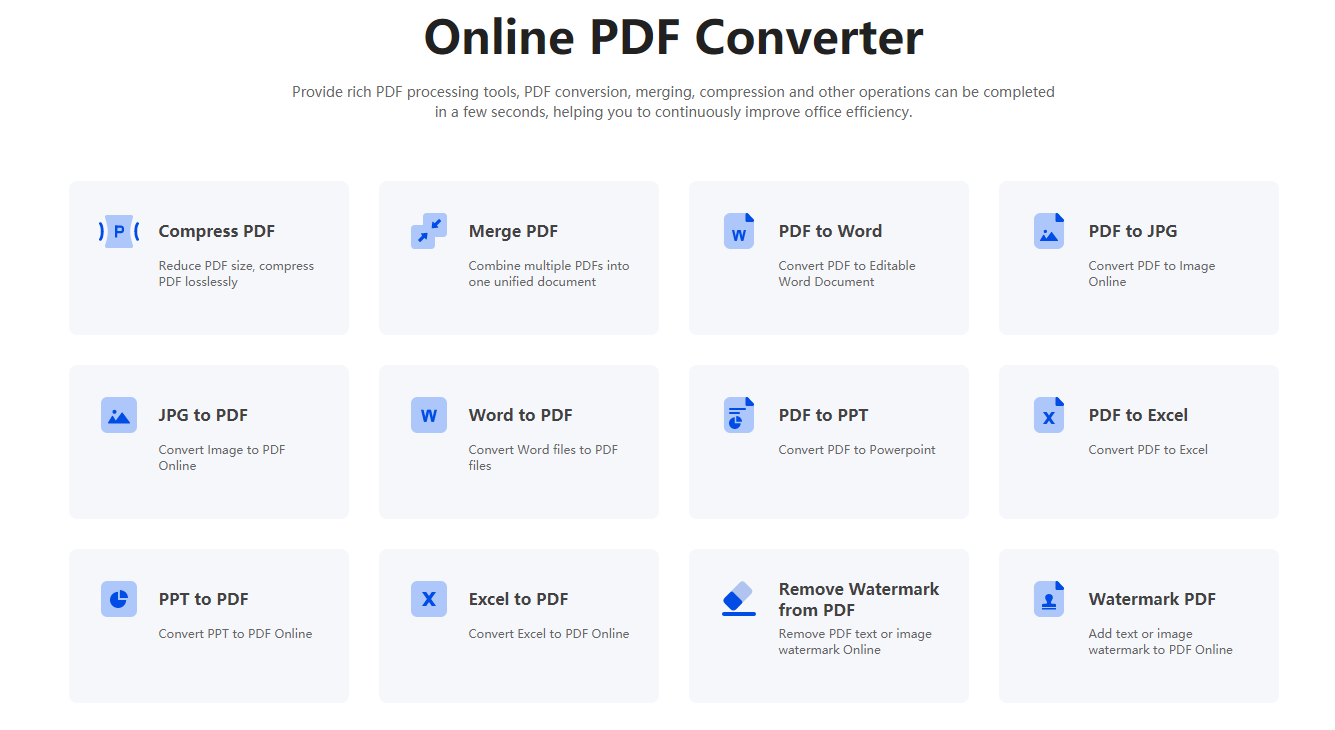 Step 2: Find the "Watermark PDF" function on the home page, and click to enter the file upload page
Step 3: Click to upload the PDF file that needs to be watermarked, then select the watermark type, set the watermark format, etc., click "Start Adding", wait a few seconds after the addition is complete, and click "Download" to get the file.
The above is how PDFasset adds watermark to pdf, I hope it will be helpful to you. In today's Internet age, it is still necessary to add watermarks to the pdf documents you make. Has everyone learned this method? If you learn it, you can share this method with your friends!