Watermark is a personal label we add to our files. Whether it is in daily office work or in the sharing of network resources, watermark is an effective means for us to mark our copyright and creativity. At present, there are many pdf watermarking apps on the market, but the functions and operations are different. Here I will introduce a method to add watermarking to PDF online. Let's take a look with me!
Step 1: Search www.pdfasset.com in your browser and enter the home page of PDFasset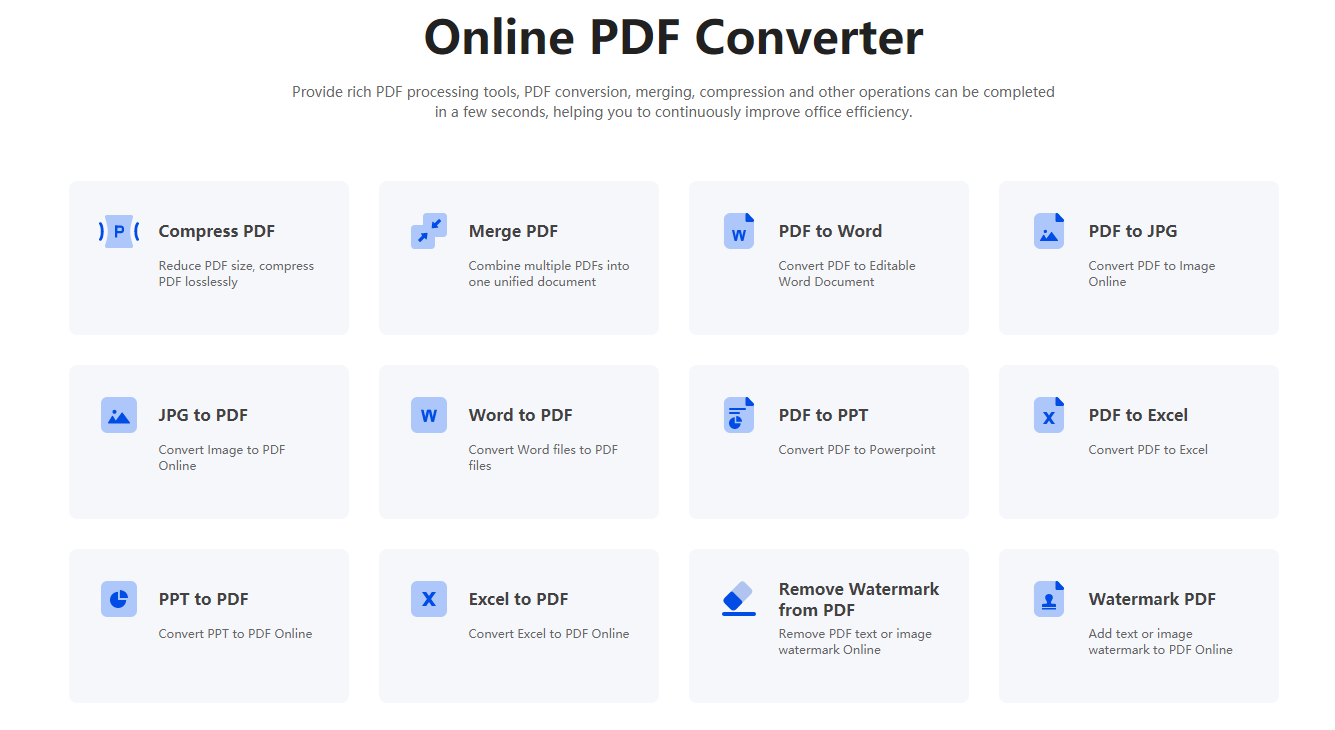 Step 2: Find the "Watermark PDF" function on the home page, and click to enter the file upload page
Step 3: Click to upload the PDF file that needs to be watermarked, then select the watermark type, set the watermark format, etc., click "Start Adding", wait a few seconds after the addition is complete, and click "Download" to get the file.
It can be seen that this online platform for adding watermark to pdf is very simple to operate, and at the same time ensures the practicality. It is a very useful tool in our daily office process, which can effectively improve the efficiency of office work and protect our files at the same time. Data Security.