Watermark is a very common anti-counterfeiting method for us. It is often used in various documents and materials, especially electronic documents can be seen everywhere. Common watermarks include text watermarks, image watermarks, and logo watermarks. So how to add watermark to PDF? Let's take a look at the specific operation steps with me! It's really simple!
Step 1: Search www.pdfasset.com in your browser and enter the home page of PDFasset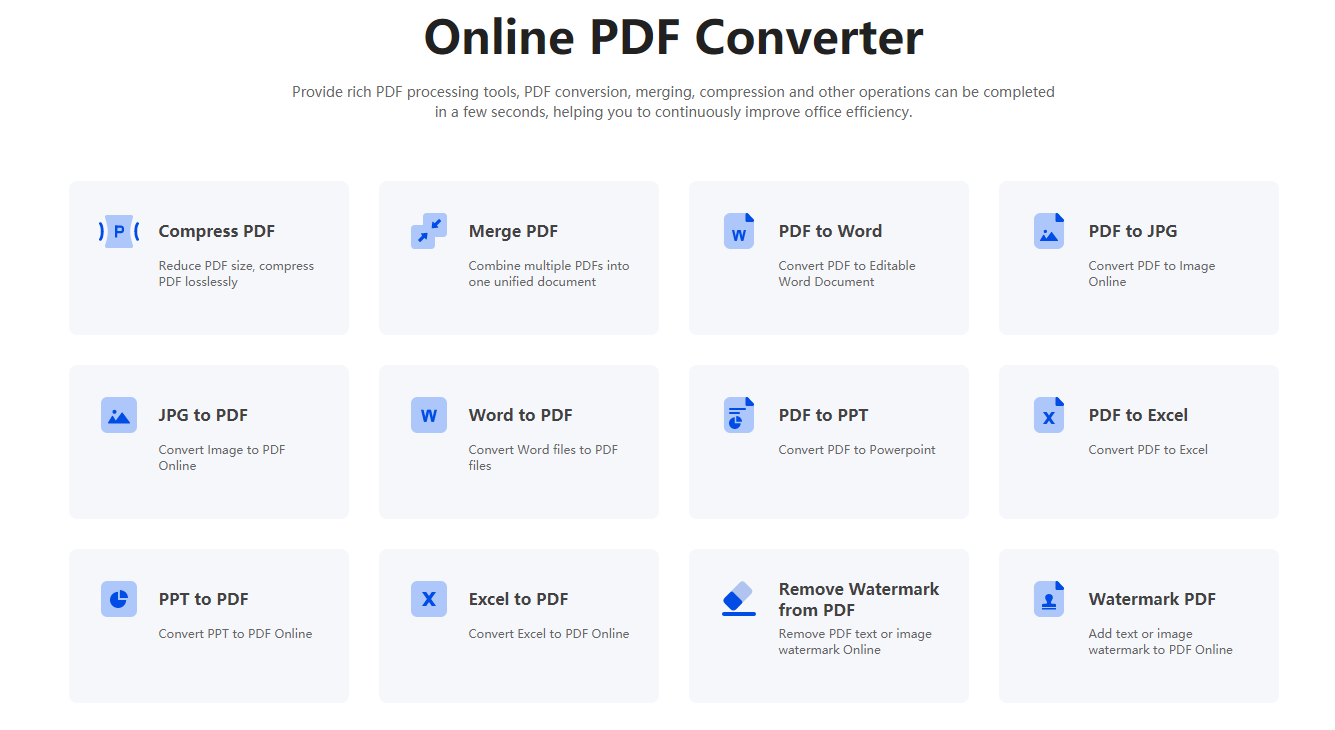 Step 2: Find the "Watermark PDF" function on the home page, and click to enter the file upload page
Step 3: Click to upload the PDF file that needs to be watermarked, then select the watermark type, set the watermark format, etc., click "Start Adding", wait a few seconds after the addition is complete, and click "Download" to get the file.
How about it? Is the PDF watermarking method introduced to you above very simple? We will use it in our daily work. Bookmark this method! You can use this method when you need to add watermark to PDF in the future, what are you waiting for? Hurry up and act now!