Some employees have entered the workplace, basically inseparable from the production and modification of electronic documents. Among the many electronic documents, PDF occupies a large part. In many occasions, we can feel the use of PDF and so on. Sometimes some leaders will ask us to make some files, and these files need to be digitally watermarked due to the usage scenario. How to add watermark to pdf? I'm here to share my experience with you.
Step 1: Search www.pdfasset.com in your browser and enter the home page of PDFasset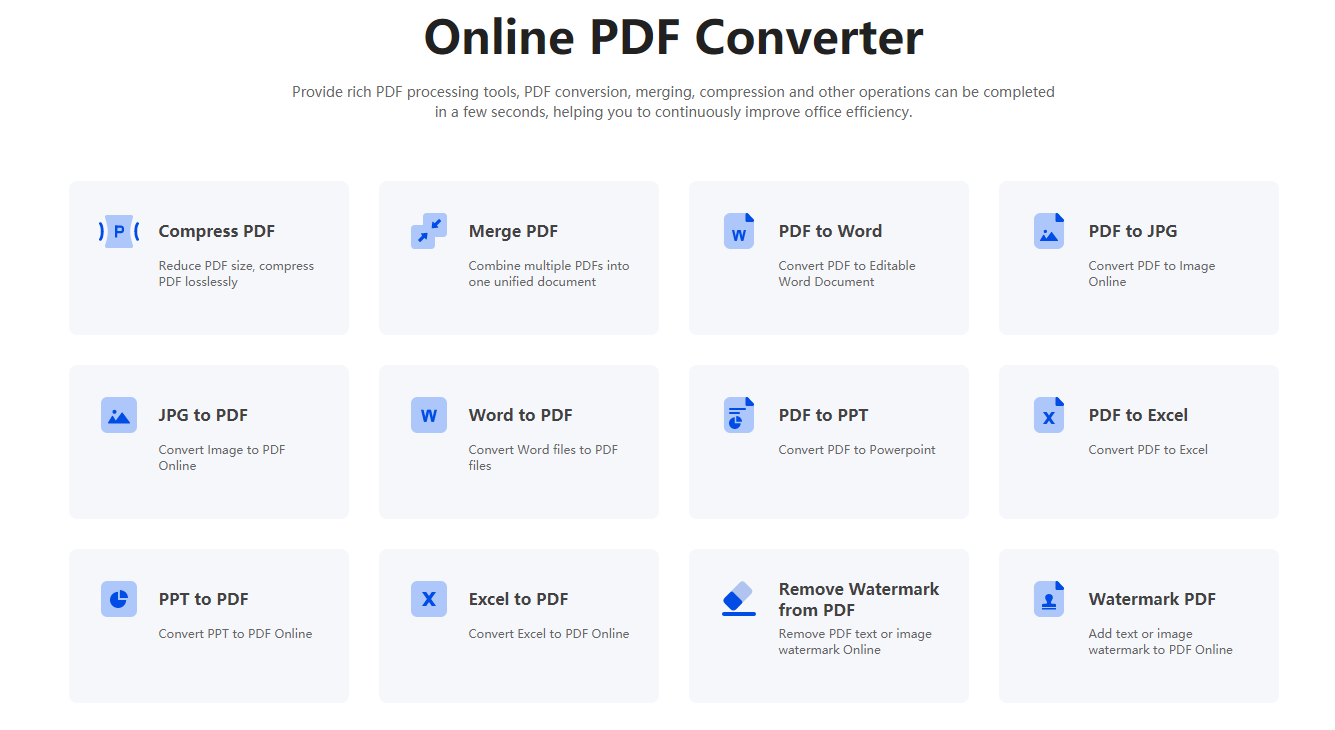 Step 2: Find the "Watermark PDF" function on the home page, and click to enter the file upload page
Step 3: Click to upload the PDF file that needs to be watermarked, then select the watermark type, set the watermark format, etc., click "Start Adding", wait a few seconds after the addition is complete, and click "Download" to get the file.
How to add watermark to pdf? Hope this article is of some help to you. Every PDF is made by the author. It is convenient and fast to use the PDFasset tool to add watermarks to our PDF files, which leaves a lot of time compared to our own operations. You know, in our life, time is money.