Speaking of excel, I believe that many office workers are familiar with it. Excel has great advantages in data processing. It is convenient and fast to use excel to organize data, but there are also some problems in excel, that is, no matter who Editing and modification, which is not good for the preservation and confidentiality of the file. In order to prevent the form data from being arbitrarily modified, converting the excel form into a pdf file is a good way to protect the file, so how should it be done? In this article, PDFasset will explain to friends how to convert excel to PDF.
Open the browser and enter www.pdfasset.com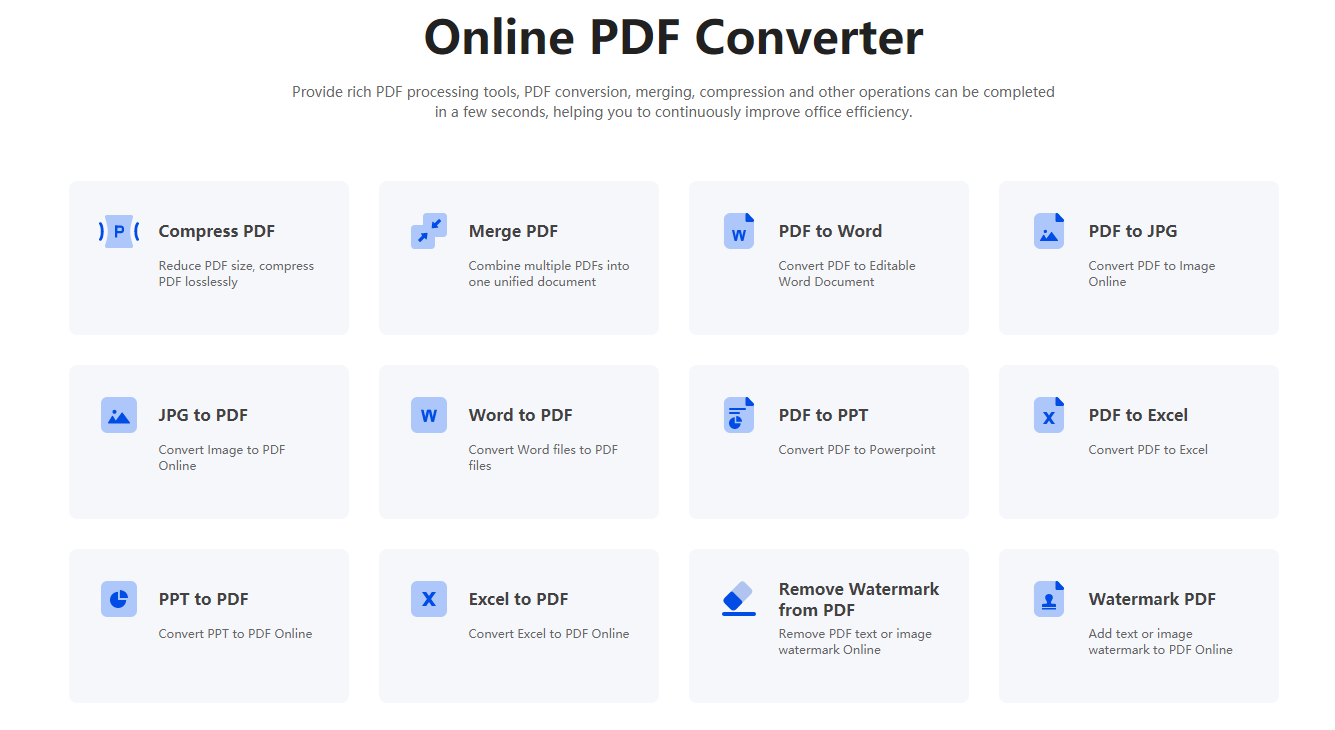 Enter the homepage of the website, click the "Excel to PDF" function, and enter the conversion window
Click "add files", upload the Excel you want to convert to the conversion window, click "Start conversion", wait for a few seconds, then the conversion is completed
Click the "Download" button to get the converted PDF
The above is the method of converting excel to pdf brought by PDFasset? How to convert excel table to pdf? Sometimes the data in the excel form is only changed in one place, which may cause errors in the entire form. Therefore, in order to avoid this situation, it is very wise to convert the excel form to pdf.