Excel is used very frequently at work, especially those who are engaged in financial or data operations positions, and they deal with excel almost every day. Excel is easy to use and has powerful functions, but the fly in the ointment is that when transferring to others or checking data, it often encounters the situation that it is accidentally modified by others, which is easy to bring trouble to the work, and if it is converted into pdf format, it will be difficult There will be no such troubles. So, how to convert excel to pdf? Why convert files to pdf? Let PDFasset answer this question for us!
Open the browser and enter www.pdfasset.com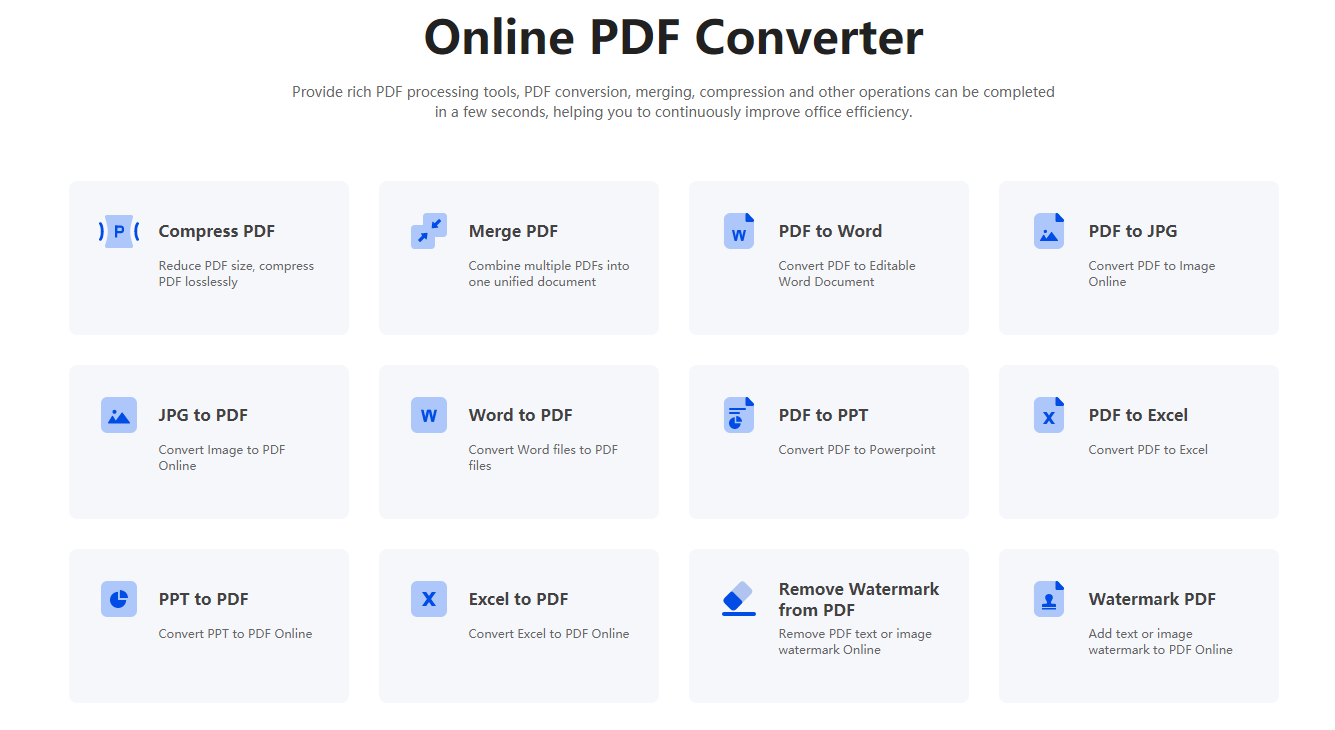 Enter the homepage of the website, click the "Excel to PDF" function, and enter the conversion window
Click "add files", upload the Excel you want to convert to the conversion window, click "Start conversion", wait for a few seconds, then the conversion is completed
Click the "Download" button to get the converted PDF.
Through six steps above, we have answered how to convert excel to pdf format. In addition to excel, when we use word, ppt and even some pictures, we will also encounter this situation that needs to be converted, and using PDFasset can solve all problems, have you learned it?