There are many people who are not familiar with working software such as pdf, and they will have a lot of questions about office software. However, it is best not to ask your colleagues or leaders for this kind of problem, because they are also very busy at work. It is best to solve this kind of problem by yourself, not to trouble others. Today we will teach you how to merge pdfs in the easiest way? I hope that everyone can adapt to the workplace as soon as possible and complete their tasks.
Step 1. Open your browser and search for www.pdfasset.com. After entering the homepage of the website, click [PDF Merge].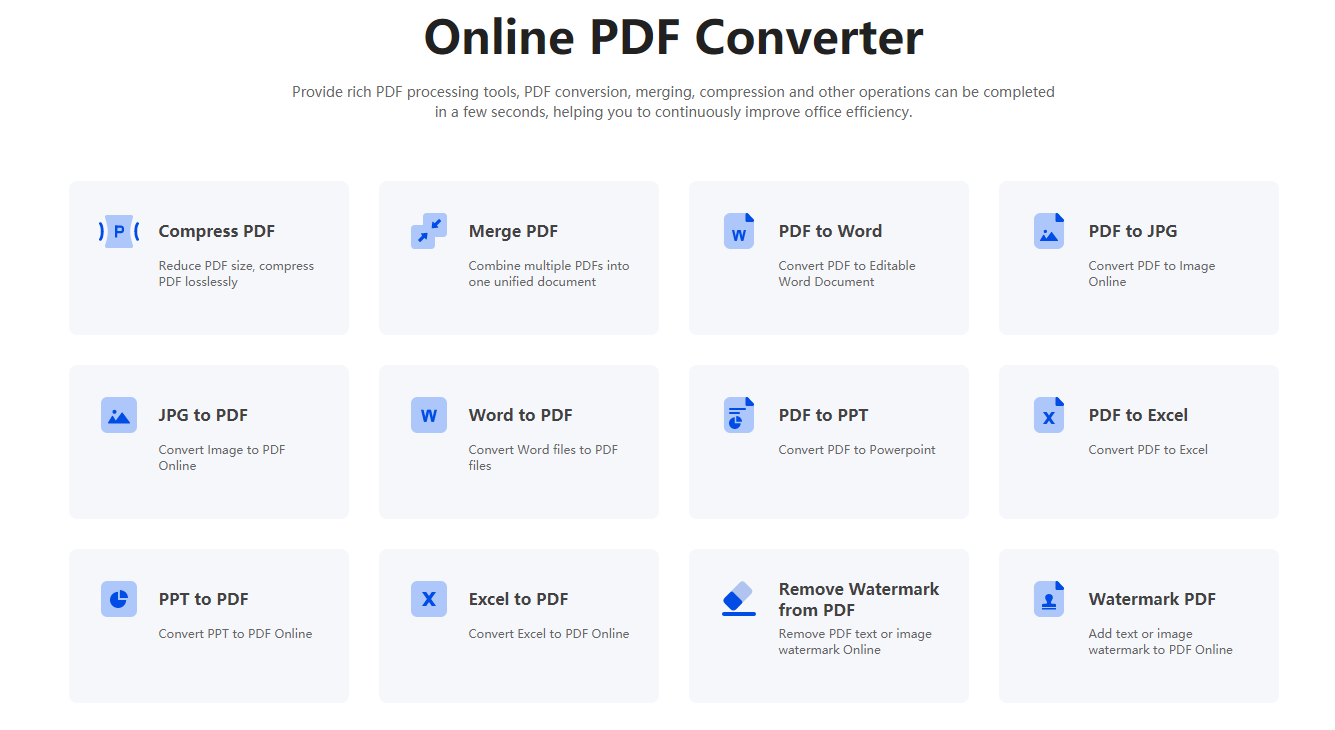 Step 2: After waiting for the page to jump, click the [Select File] button, and in the pop-up window, select and open the PDF file you need to merge, and you can hold down the Ctrl key for batch operations.
Step 3. After the file is uploaded, enter the file name and click [Start merging]. After a few seconds, click [Download] to get the merged file.
The above is the easiest way to merge pdfs with pdfs. When you first enter the workplace, there will always be some cramps and unease. Thinking that you are a newcomer does not belong to this circle, but over time, with our rich experience, our self-confidence will also increase, and this is the time when we truly mature and grow up.