When many people first enter the workplace, not only will they feel too stressed, but they will also feel that they cannot adapt to the job. From some small aspects of the position, I can feel that sometimes I feel that I can't even do Excel spreadsheets, and sometimes I feel that I don't know how to merge pdf files. Don't worry, today we will teach you how to merge. pdf files to help you be more comfortable at work.
Step 1. Open your browser and search for www.pdfasset.com. After entering the homepage of the website, click [PDF Merge].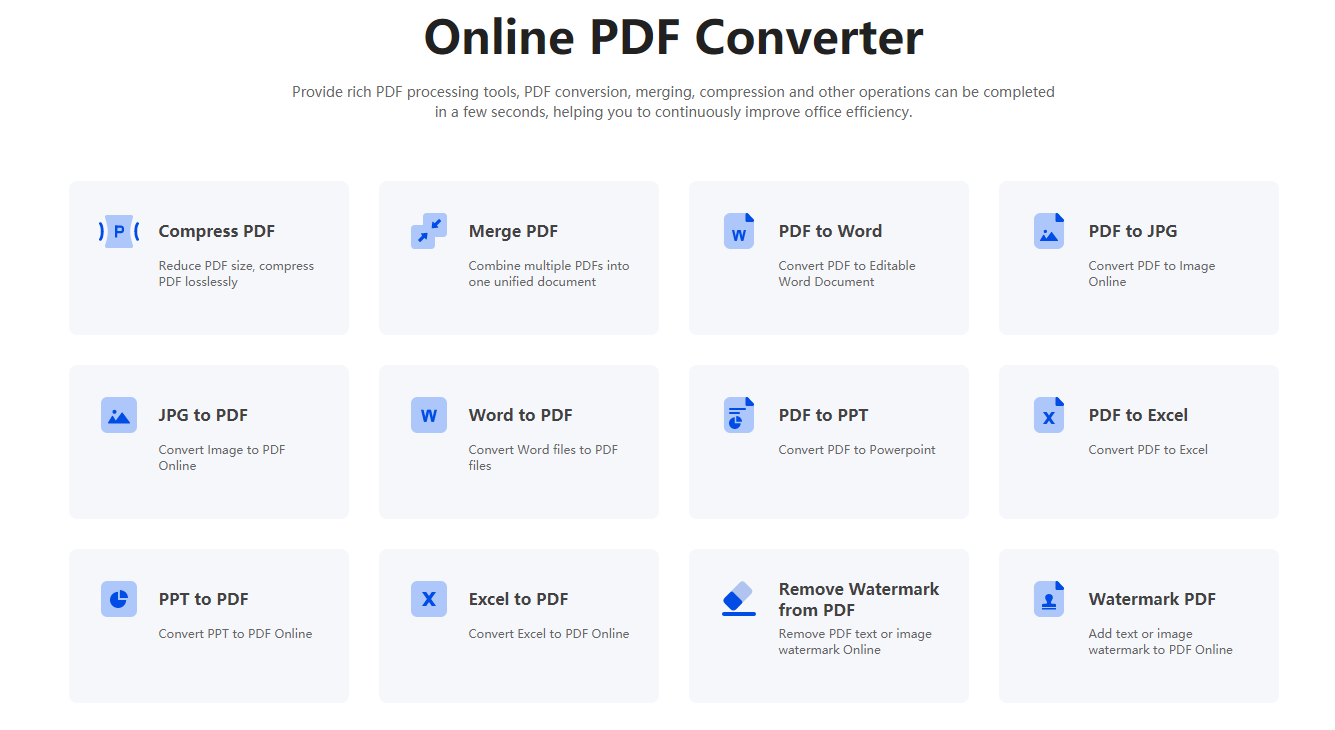 Step 2: After waiting for the page to jump, click the [Select File] button, and in the pop-up window, select and open the PDF file you need to merge, and you can hold down the Ctrl key for batch operations.
Step 3. After the file is uploaded, enter the file name and click [Start merging]. After a few seconds, click [Download] to get the merged file.
Knowing how to merge pdf files can relieve our tension to a certain extent. For those who have just entered the workplace, learning more small skills will definitely help them not only improve work efficiency, but also relieve inner tension and anxiety, and adapt to this new environment as soon as possible.