Now people's work is more and more difficult, and the content of work is also more and more. Sometimes I receive a PDF from a leader or a colleague and don't know how to combine multiple PDFs into one, and some PDFs are even as high as hundreds of megabytes or gigabytes, so how to merge such a large PDF. Some people will only use the most basic methods. Today, I will teach you a method to merge pdfs more efficiently and quickly.
Step 1. Open your browser and search for www.pdfasset.com. After entering the homepage of the website, click [PDF Merge].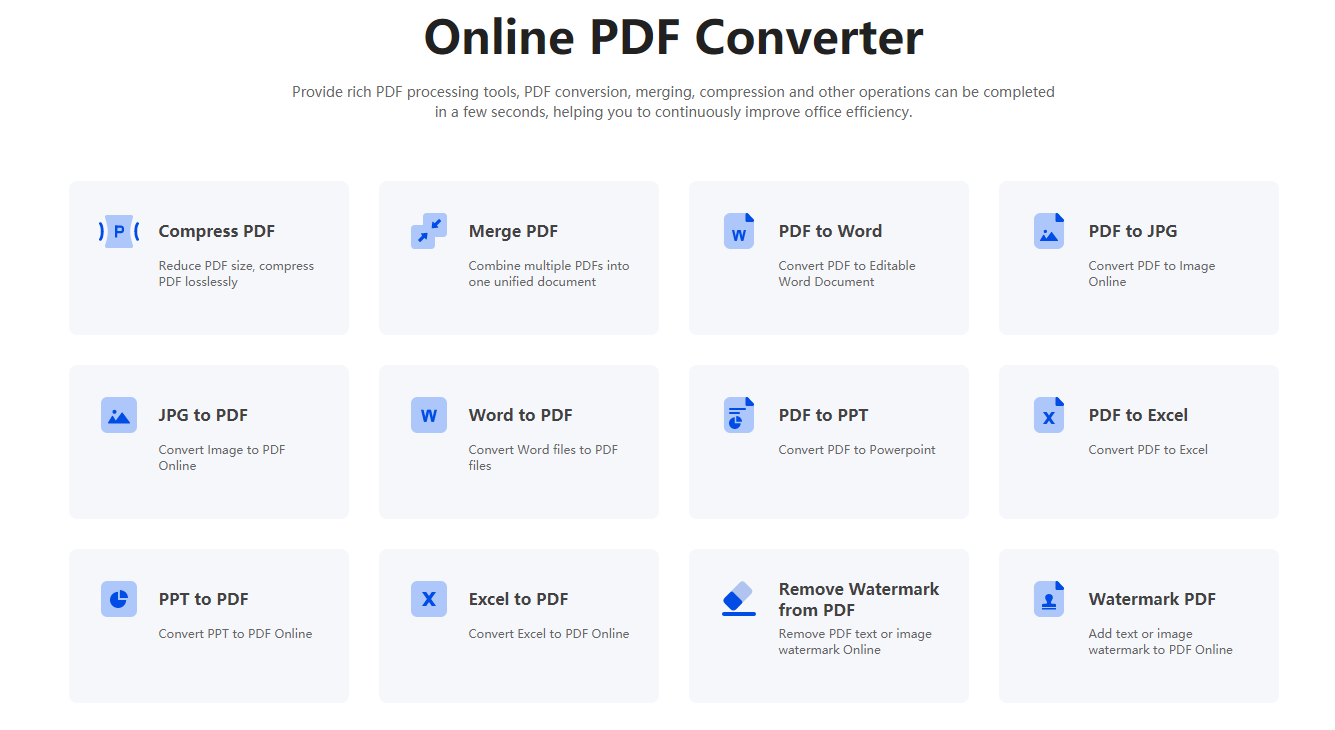 Step 2: After waiting for the page to jump, click the [Select File] button, and in the pop-up window, select and open the PDF file you need to merge, and you can hold down the Ctrl key for batch operations.
Step 3. After the file is uploaded, enter the file name and click [Start merging]. After a few seconds, click [Download] to get the merged file.
We should not be afraid of difficulties in life. There are always solutions to difficulties, such as how to merge pdfs. As long as we stop and study, we will always find solutions. Other difficulties in life are the same. As long as we have this determination and belief, we can always break through one difficulty after another and achieve the goal we want.