In our study and work, we are more and more like to save our results in PDF format; although the content of PDF is difficult to modify and copy, we should also beware of others taking screenshots to steal our results when editing PDF documents. The easy way is to add watermark to PDF. The following small series will introduce a very simple method to add watermark to PDF. Let's learn together.
First, go to the online PDF document processing platform - www.pdfasset.com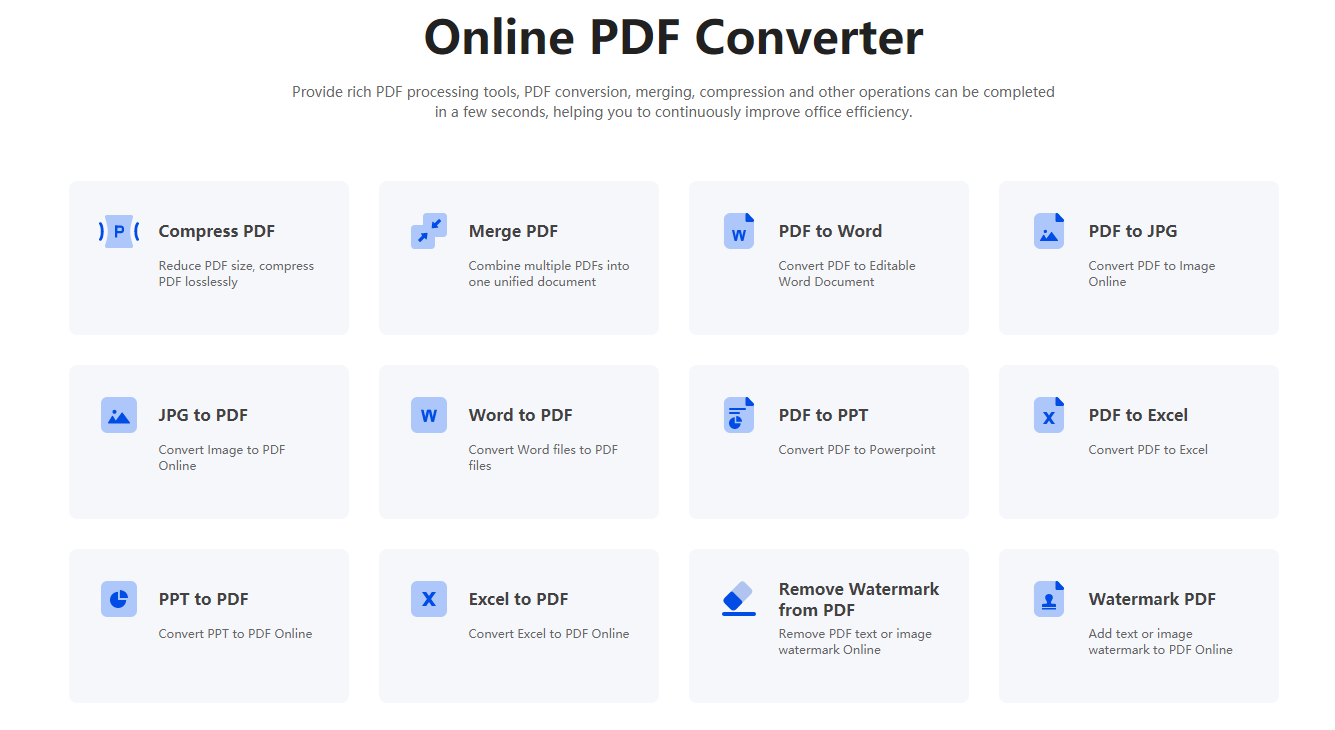 Then click the "Watermark PDF" icon to enter the PDF document upload page, and upload the PDF document that needs to be watermarked
Then enter the watermark content and click the "Start Now" button to start adding watermark to PDF;
After the addition is successful, click the "Download" button to get the added document;
This method of adding watermarks to PDF is simple and practical, and can effectively protect the content of our PDF documents. Let's try it out.