In our work and study, we often use Excel software to create tables to collect, organize and count data; however, Excel format files are very easy to be modified, and it is difficult to ensure the security of data; so many people choose to convert Excel files Convert to hard-to-edit PDF files. However, how to realize the operation of converting Excel to PDF?
In fact, it is very simple, you only need to go to the PDFasset website. PDFasset is high-quality, online PDF document processing platform, and there is no need to download and install any software. You can directly complete the online Excel to PDF operation.
Open the PDFasset website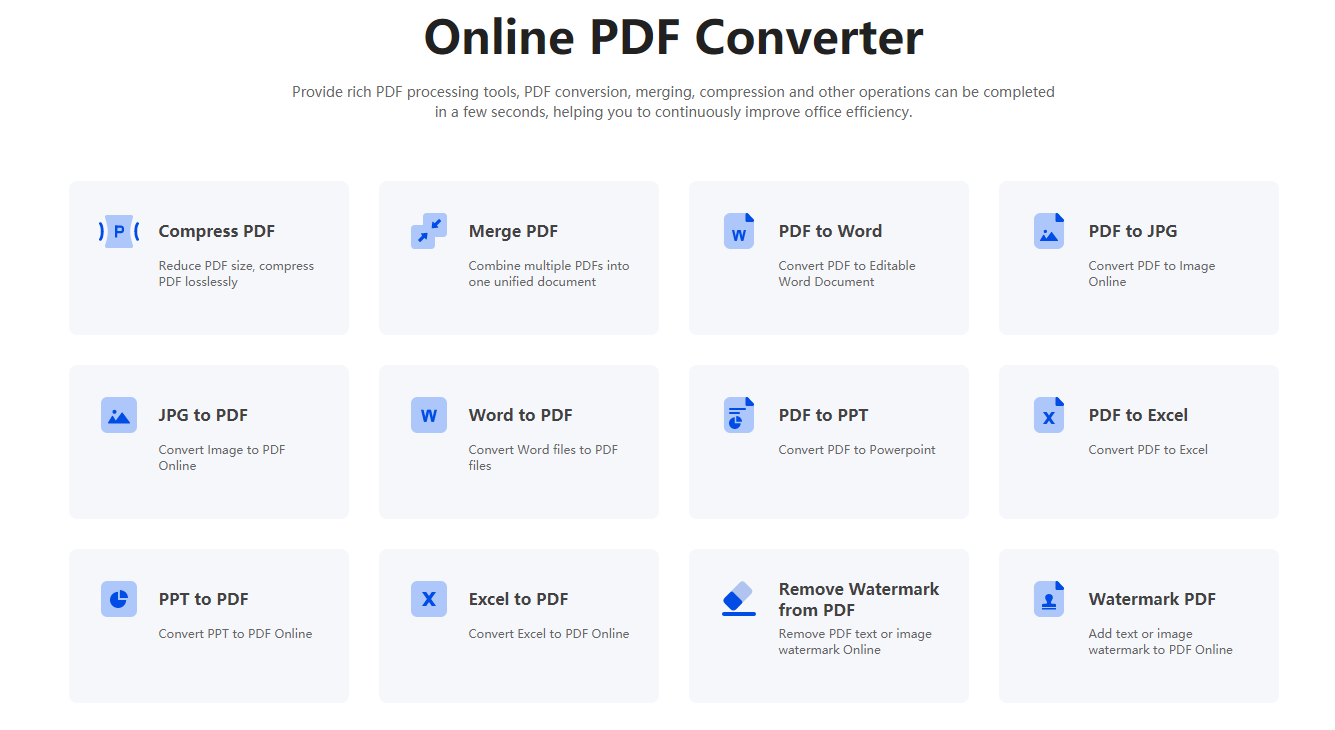 Click the "Excel to PDF" icon to enter the Excel document upload page, and add the Excel document to be converted into the conversion window
Click the "Start Conversion" button to convert Excel to PDF online
After the conversion is successful, click the "Download" button to get the converted file
Seeing this, don't you think it's very simple? In fact, the PDFasset website not only can convert Excel to PDF online, but also supports the conversion of common document formats such as Word and PPT, which is really convenient and fast.