Online pdf document merging is already a very common requirement, but for pdf merging, have you mastered the most convenient method? If you are still clicking one by one, then quickly learn the method of this tutorial secretly, this is online pdf document merging The fastest and most accurate way!
The following is a detailed graphic tutorial.
Open the PDF online conversion website: www.pdfasset.com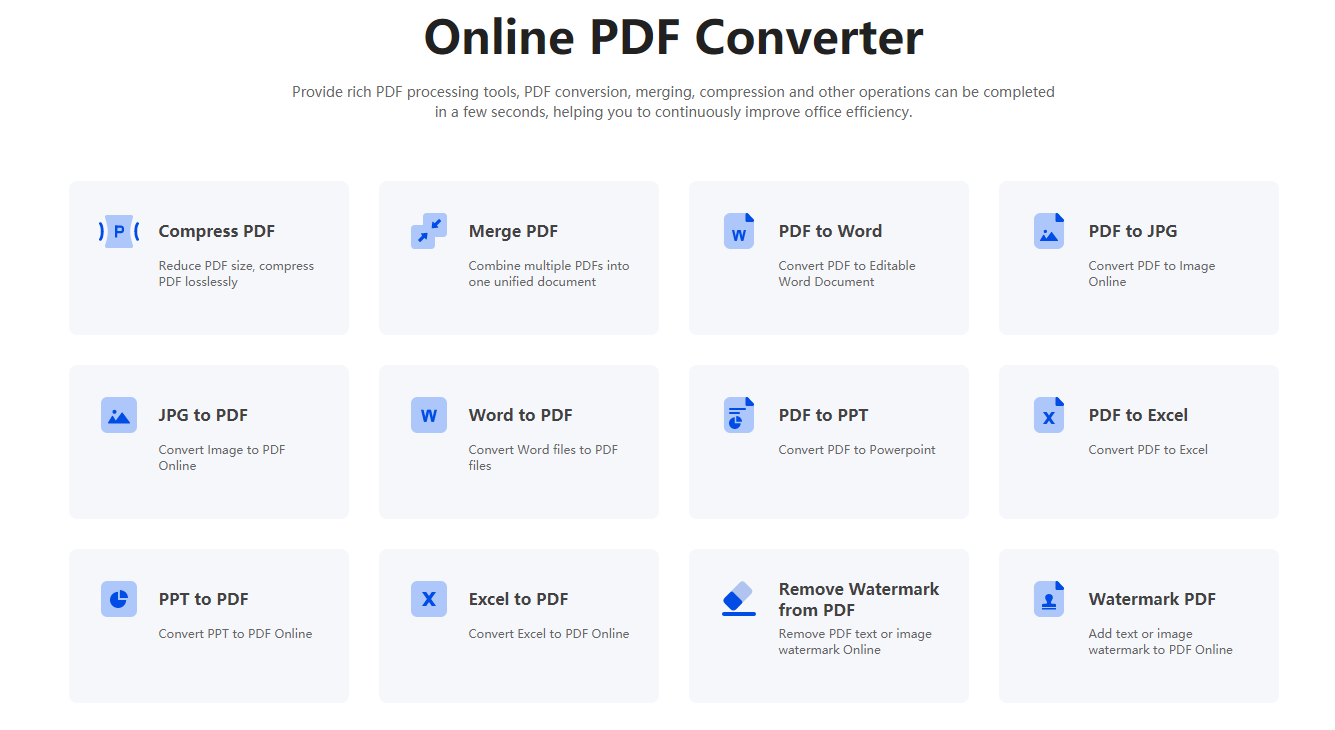 Select the "Merge PDF" function to enter the PDF merge page
Drag and drop the PDF document to be merged, or click the "Select File" button to add the merged document. The interface after adding the document is as follows
Click "Start Merging" to complete the PDF document merging and provide the merged document download.
A tutorial, a skill, four steps, more than three minutes... Let you become a master of online pdf document merging!