When people edit PDF files, they often add a lot of pictures, and even some PDF files are scanned.
In the face of PDF files ranging from tens of megabytes to hundreds of megabytes, how to compress PDF without distorting the image? Today I will teach you this PDF compression technique, let's take a look~
First open the PDF online document processing platform - www.PDFasset.com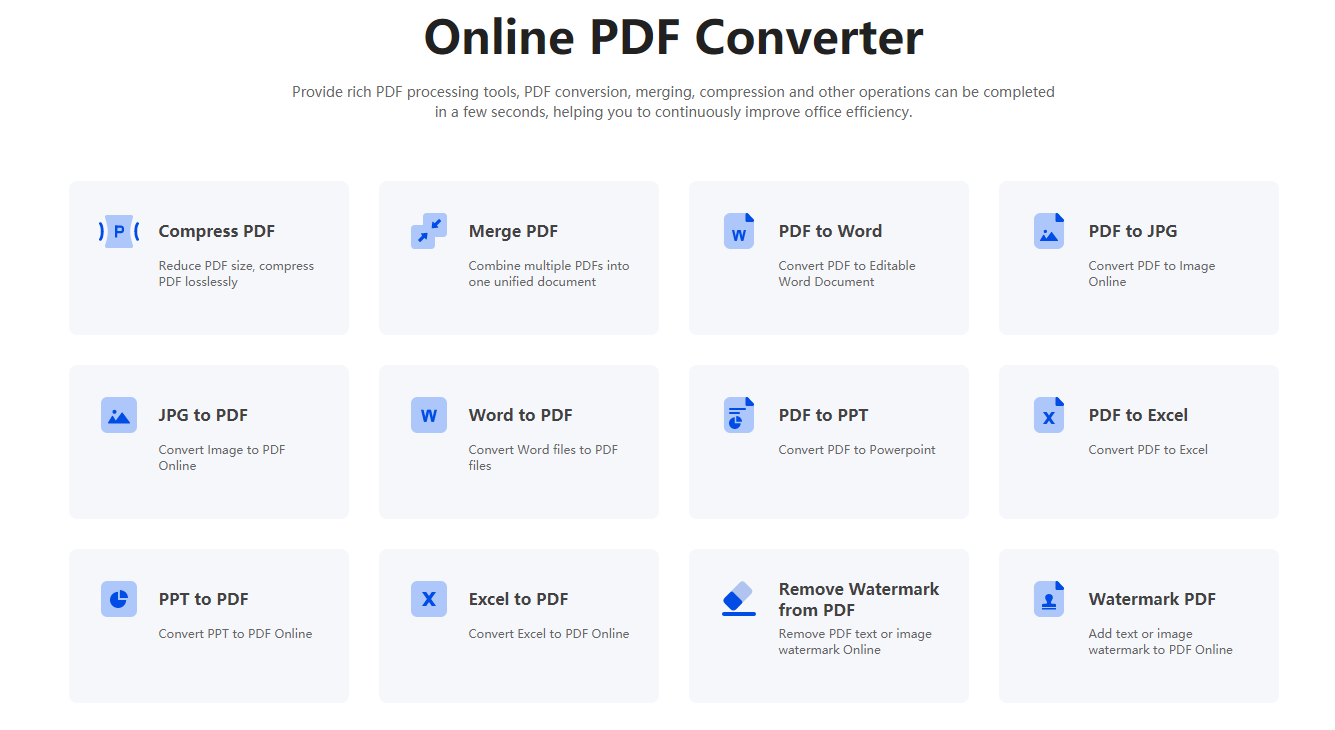 Then click the "Compress PDF" option to enter the PDF file upload page and upload the PDF file that needs to be compressed
After the file is uploaded, click "Start Compression" to start compressing the PDF online
After the compression is complete, click "Download" to get the compressed PDF file
The above are the techniques for PDF compression. I hope that my friends will collect them quickly.