PDF is a file format that is frequently used in our study and work. Sometimes PDF files are too large, tens of megabytes or even more than 100 megabytes. If you send emails under poor network conditions, the feeling of "turtle speed" is really impressive. collapse! So how do we compress PDFs? The following small series will teach you an easy way to compress PDF.
First, open the PDF online platform: www.pdfasset.com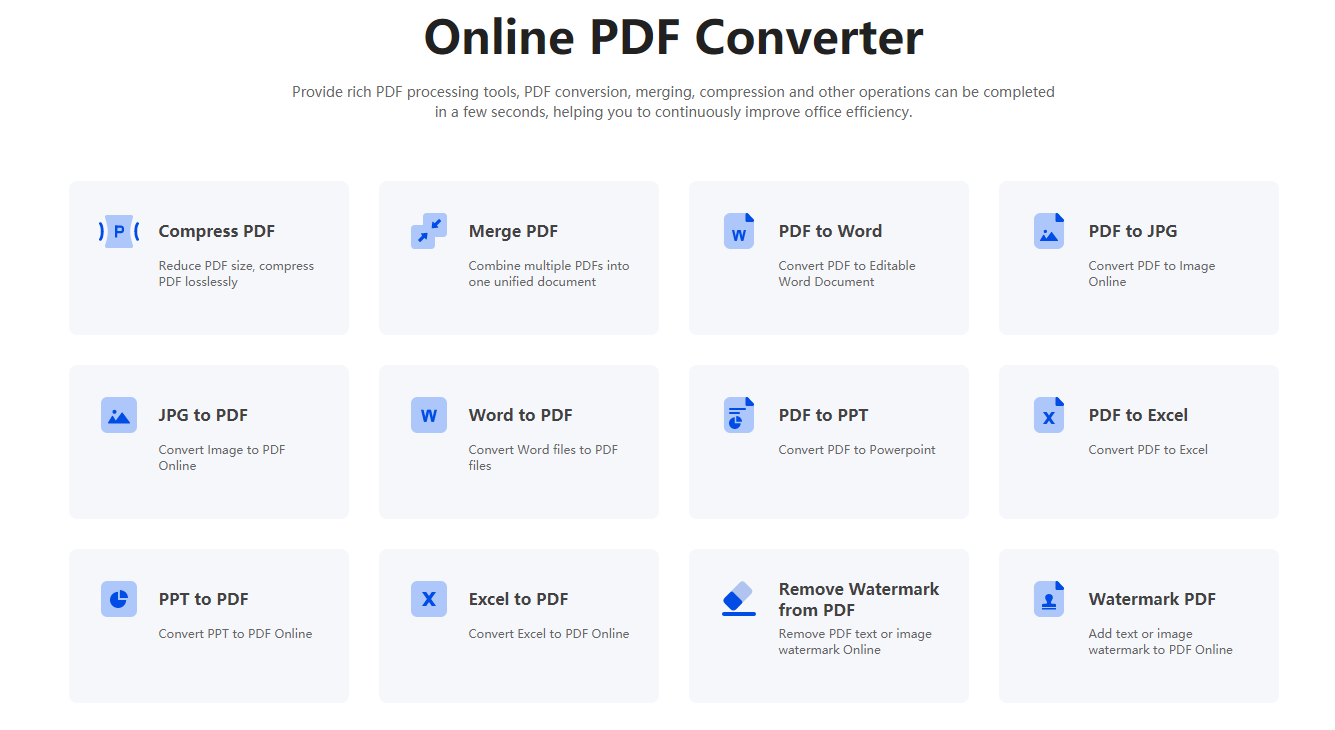 Next, click the "Compress PDF " icon to enter the PDF document upload page, and add the PDF document that needs to be compressed to the window
Then, click "Start Compression" to compress the PDF.
Finally, after the compression is successful, click the "Download" button to get the compressed PDF document.
In four simple steps, even large PDF files can be compressed online! In the future, transfer PDF files and say goodbye to "Turtle Speed"!