Everyone likes things to be smaller, except for wallets of course. It's the same at work, we don't like large files that take up a lot of space and are inconvenient to transfer. That's why we all like to "skin down" files -- compressing them. Compressing PDF can be said to be a routine operation in the workplace. How to compress PDF quickly and easily? Let's take a look together!
First we need to open the PDF online document processing platform - www.PDFasset.com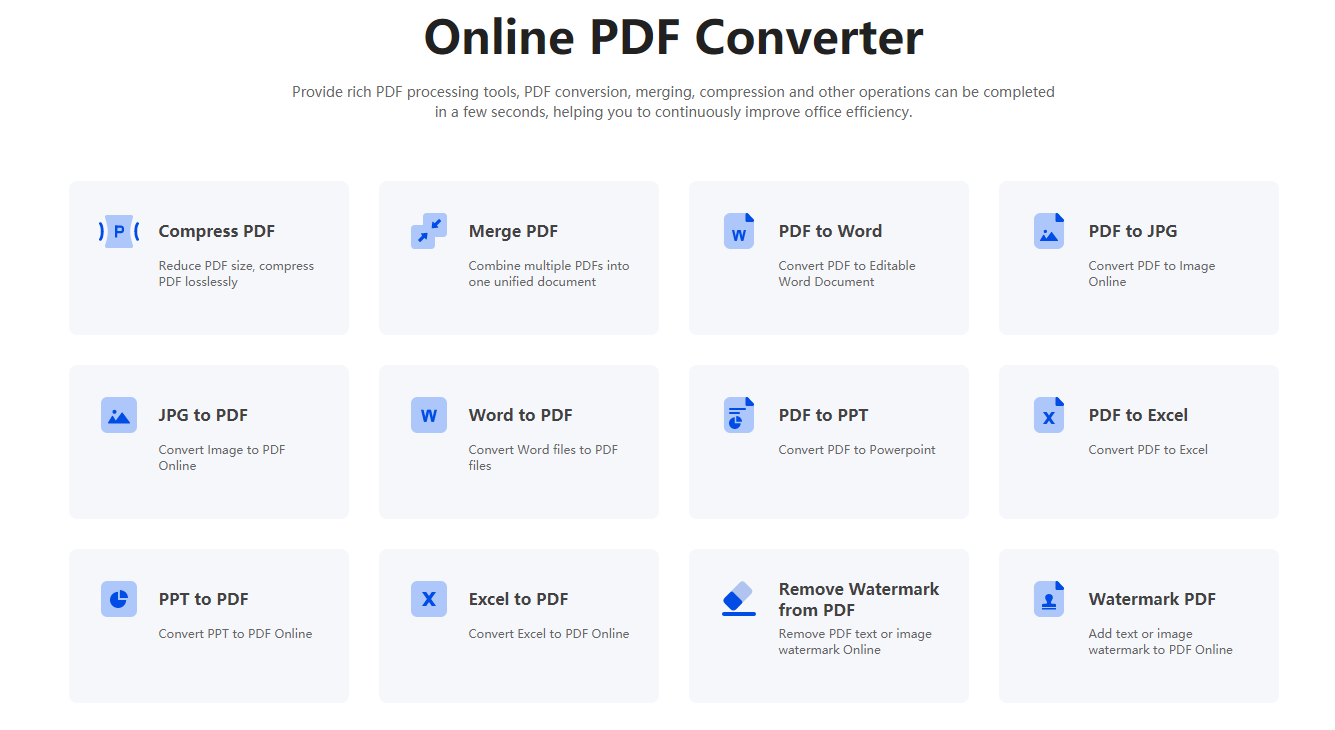 Next, we select the option of "Compress PDF " , then enter the page for uploading PDF files, and then select the PDF files that need to be compressed
After the file is uploaded, click the "Start Compression" option, so that you can directly compress the PDF document online
After the compression is complete, click the "Download" button to download the compressed PDF document.
In just a few simple steps, we have finished compressing PDF, learn this trick, do you still have to worry about PDF files taking up a lot of space.