The pdf file is not editable, because it has high security, and the file in this format occupies a small amount of memory, and the color clarity is also very high. Sometimes we need to convert the word file into pdf format. Documents, such as some important documents of the company, do not need to worry about other people copying and using them directly, but many friends do not know the conversion method of these two formats, today I will teach you how to convert Word to PDF, and learn with me. Bar.
Open the browser and search for PDF online conversion platform - PDFasset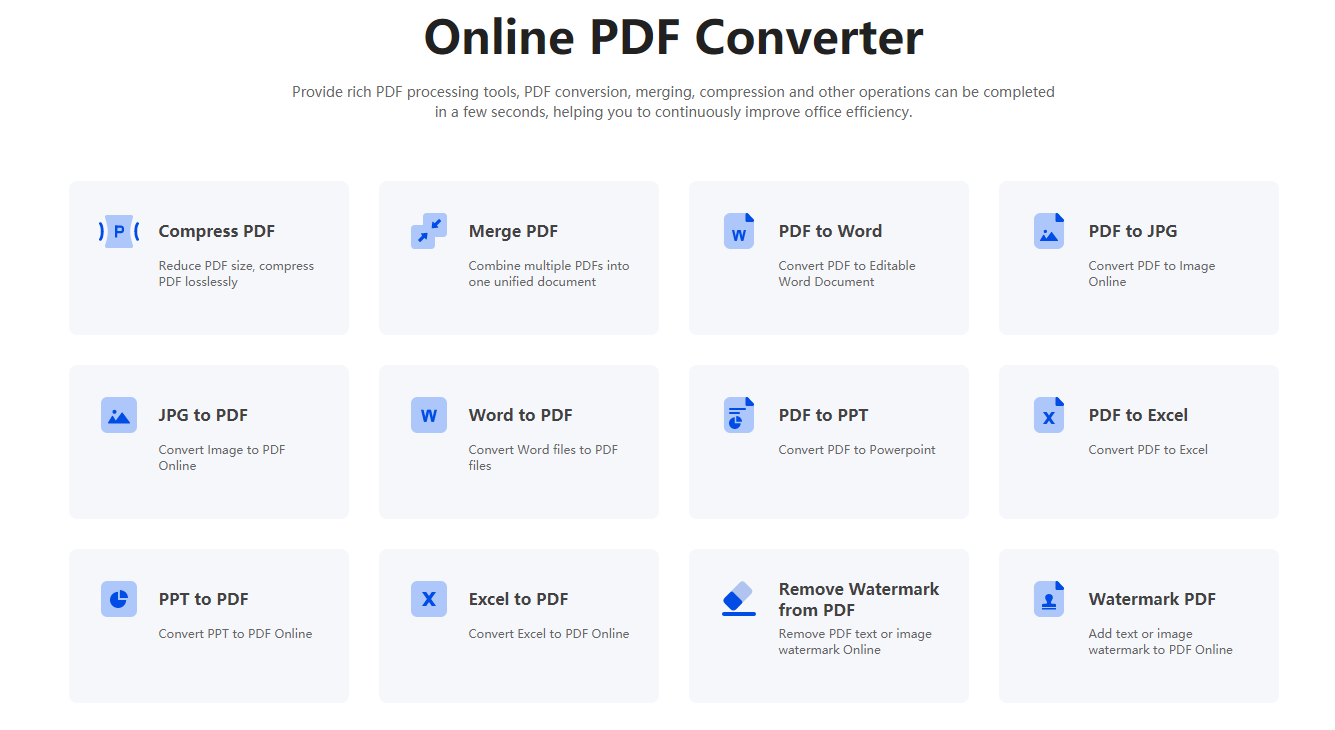 Find the "Word to PDF" function on the homepage of the website, click to enter the file upload page, click "Select Upload File", and upload the Word document to be converted to the window
Click the "Start Conversion" button and wait for a few seconds to complete the conversion of Word to PDF
Click the "Download" button to get the converted PDF document
What are the ways to convert word files to pdf? The above has introduced to you the method of converting word to pdf. You can refer to these methods when doing specific operations.