Word is the most commonly used text editing software. It has almost all the functions required for daily text work. It has become a must-have software in the computer. It has long been the most downloaded text editing software. However, in recent years, pdf has become popular, and people are more inclined to use pdf for document browsing and document transmission. So what is the reason for people to change their long-term usage habits? Today, I will introduce the steps of converting word to pdf in detail.
Open the browser and search for PDF online conversion platform - PDFasset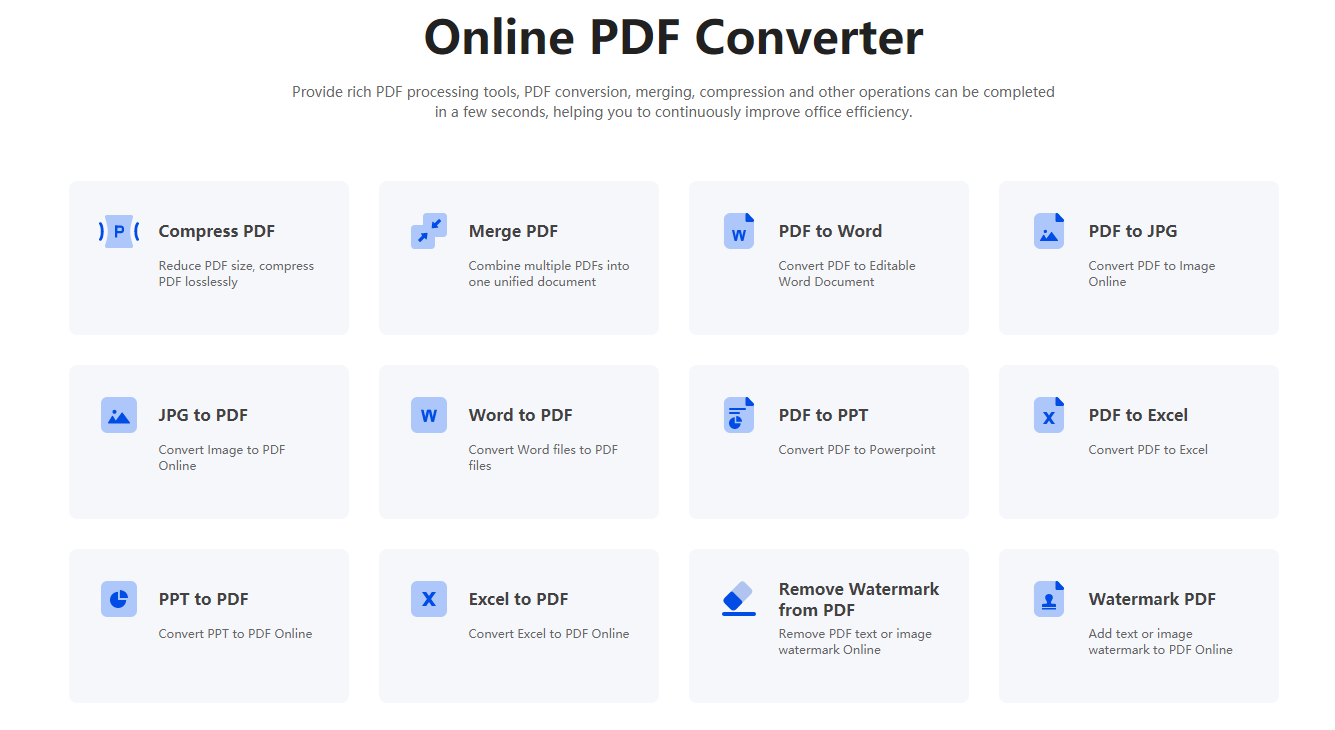 Find the "Word to PDF" function on the homepage of the website, click to enter the file upload page, click "Select Upload File", and upload the Word document to be converted to the window
Click the "Start Conversion" button and wait for a few seconds to complete the conversion of Word to PDF
Click the "Download" button to get the converted PDF document
The above describes the specific steps of converting word to pdf. After reading my introduction, everyone should have learned the specific operation method!