Converting word to pdf is a difficult problem for many people. Word is the most frequently used software for everyone's daily study and office work. Word has a very powerful editing function, which can facilitate everyone to modify files. Word is easy to operate without special learning. , Such a powerful editing software also has its own weaknesses. For example, the confidentiality function of word is not good enough. Anyone can view and change the content at will. For the confidentiality of the file, many companies choose to save the file in pdf. The conversion between the two formats is required. Download the conversion software, what platform is good for converting word to pdf format?
Open the browser and search for PDF online conversion platform - PDFasset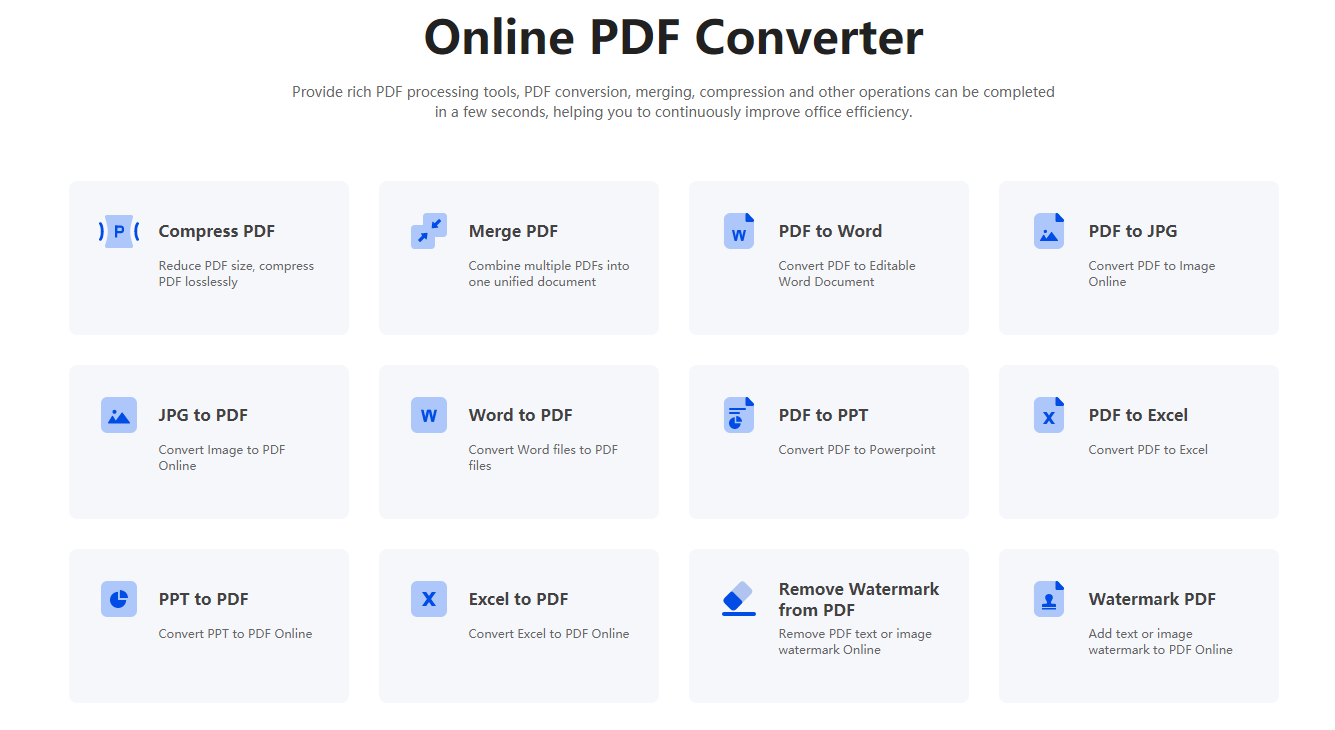 Find the "Word to PDF" function on the homepage of the website, click to enter the file upload page, click "Select Upload File", and upload the Word document to be converted to the window
Click the "Start Conversion" button and wait for a few seconds to complete the conversion of Word to PDF
Click the "Download" button to get the converted PDF document
The above is a good answer to what platform is used to convert word to pdf format. PDFasset is to help professionals to complete their work more efficiently, master the correct conversion method between word and pdf, and work efficiency will be higher.