How to add watermark logo to PDF? In the current workplace and office environment, many electronic documents will add a watermark to the document before publishing. This is not only for the document to be safer, the cost of piracy is lower, and it is more able to protect one's own copyright. Make it impossible for pirates to directly convert to their own stuff. If your own documents or pictures are stolen by others and do some illegal things, then the brand side will also be at risk. Therefore, adding watermarks to files and pictures can not only ensure the copyright of the product, but also make it more secure. So what are the methods of adding watermarks to pdf documents, and what are the methods of adding watermarks to pdfs? Let's take a look.
Open the browser, search the PDFasset official website, open the correct website, enter the home page and click the [ watermark PDF] function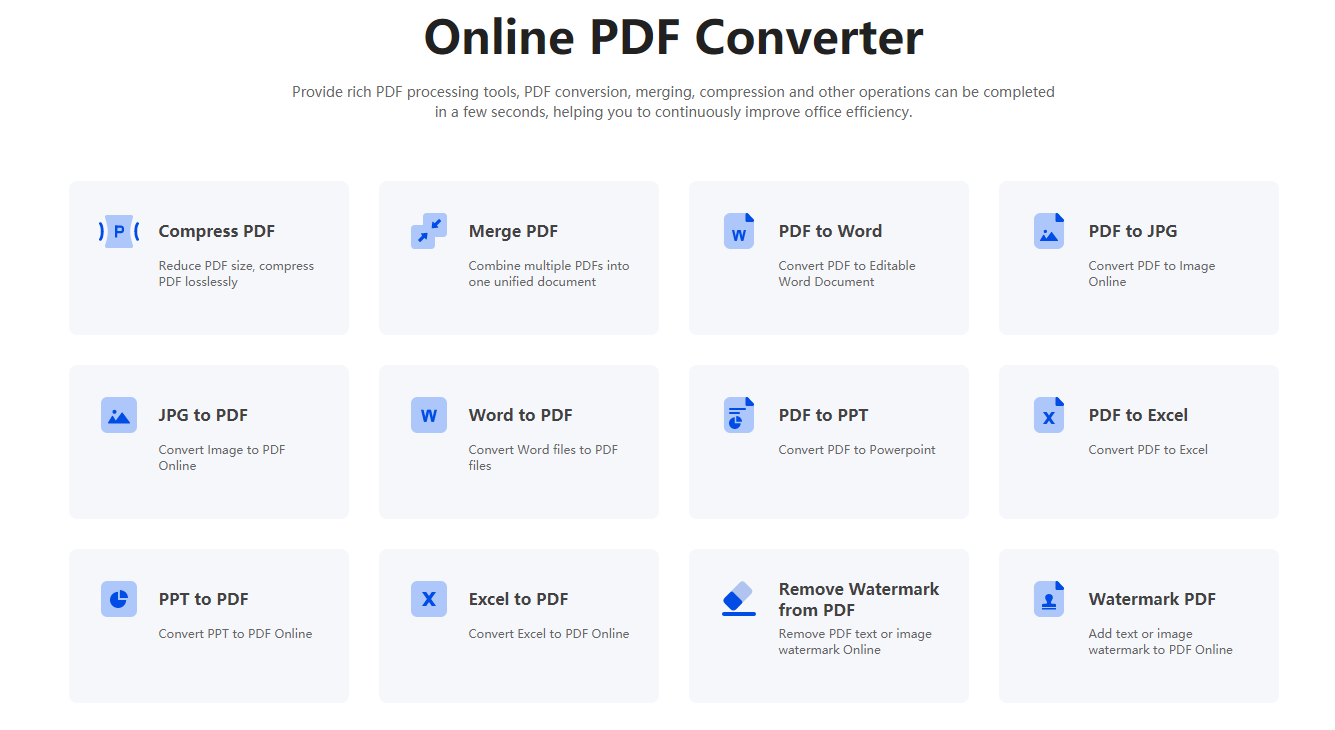 The page will be jumped at this time, click the [Select File] button in the middle of the page, open the computer folder, find the PDF file that needs to be watermarked, select it and click [Open] to upload
When the PDF file upload is complete, set the type of watermark, select text or image, and then set the watermark content and related transparency, placement layer, click [Start Now] after the setting is complete, and click [Download] after the addition is complete
How to add watermark to PDF? You can choose PDFasset to add online. In addition to adding watermarks, it can also support various document conversions, such as: PDF to image, PDF to Word and other operations. It has various functions and is very convenient to operate.