How to add watermark to pdf? Working hard in the workplace, we will need some office tools to make our career path smooth. In this process, we will use a lot of editing document tools to assist ourselves in office work, including electronic documents such as EXCEL, WORD, PPT, and PDF. And as a business, there are situations where you need to communicate the author of a document by adding a watermark to the document. In this case, how to add watermark to pdf? In fact, you can use an online PDF editing platform such as PDFasset to operate, which can make the process of adding watermark to PDF easier. Let me introduce you to the specific steps of adding watermark to pdf. Come take a look and try it out!
Open the browser, search the PDFasset official website, open the correct website, enter the home page and click the [ watermark PDF] function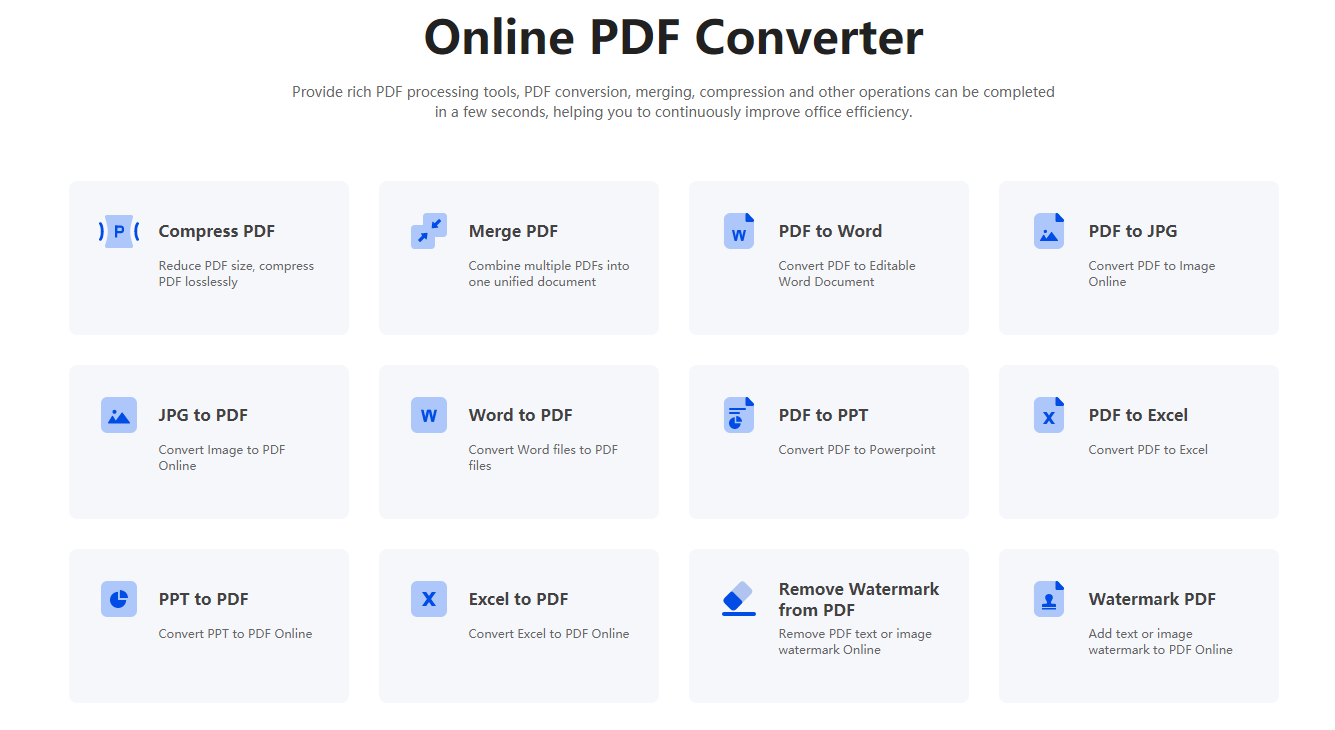 The page will be jumped at this time, click the [Select File] button in the middle of the page, open the computer folder, find the PDF file that needs to be watermarked, select it and click [Open] to upload
When the PDF file upload is complete, set the type of watermark, select text or image, and then set the watermark content and related transparency, placement layer, click [Start Now] after the setting is complete, and click [Download] after the addition is complete.
How to add watermark to PDF document? The above is the method of adding watermark to PDF. It is very convenient to add watermark to PDF online on the PDFasset platform. If you have PDF conversion or PDF merging, PDF compression and other needs, you can also implement it on this website.