The pdf file is one of the file types that are often used in our daily office. This kind of file cannot be edited, but it may still be stolen and used. Therefore, it is necessary to add a watermark to the pdf file. The method of adding a watermark is not It is very complicated. Although some friends feel it is difficult, the added watermark may also be deleted. Therefore, we also need to avoid this problem. Below I will introduce to friends in detail how to add a watermark to pdf and add it to pdf. Issues such as watermarks, for reference.
Step 1: Search www.pdfasset.com in your browser and enter the home page of PDFasset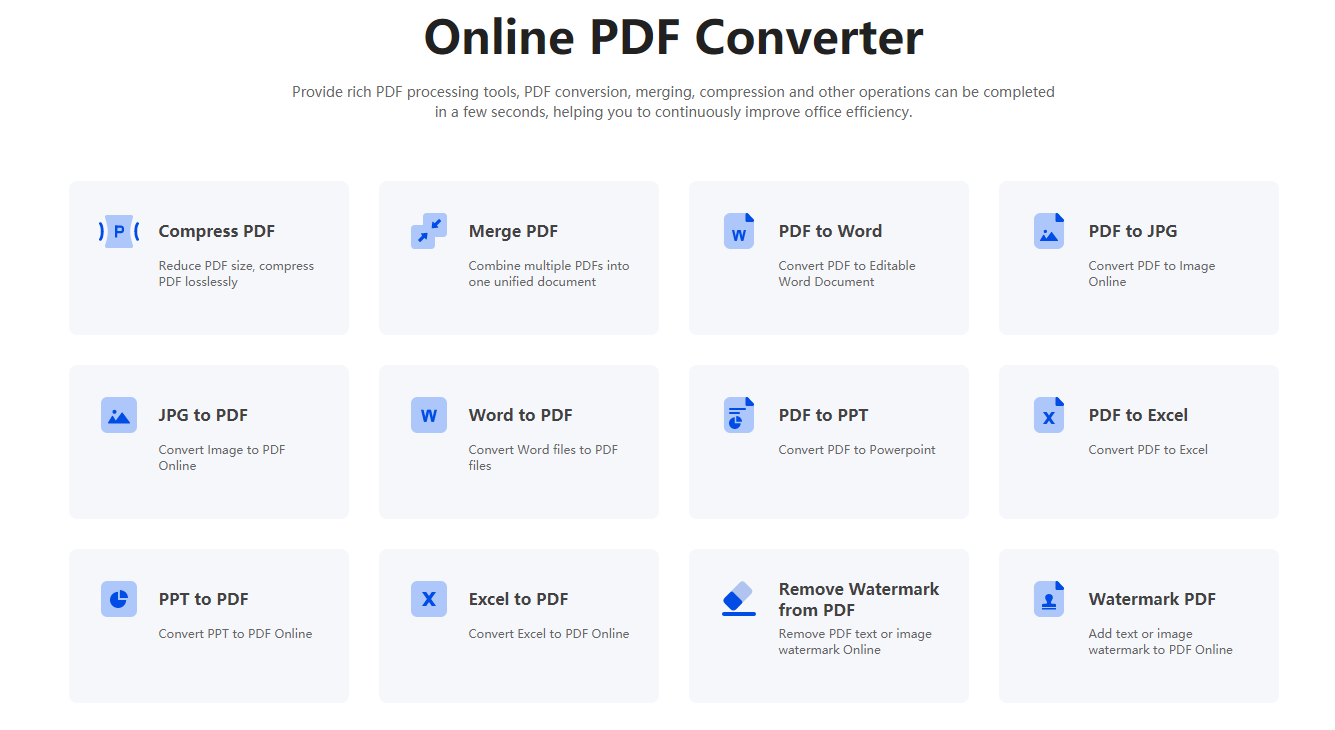 Step 2: Find the "Watermark PDF" function on the home page, and click to enter the file upload page
Step 3: Click to upload the PDF file that needs to be watermarked, then select the watermark type, set the watermark format, etc., click "Start Adding", wait a few seconds after the addition is complete, and click "Download" to get the file.
How to add watermark to pdf? The above has introduced to you the problem of how to add watermark to pdf file. When you are in the specific operation, you only need to follow the above steps step by step.