In our daily study and work, we will use some editing documents to assist the office, such as EXCEL, WORD, PPT, PDF and so on. At the same time, as the documents of some companies, brands, and educational institutions, sometimes it is necessary to add watermarks to represent the attributes of the documents, so how to add watermarks to pdf? We can operate by using tools such as PDFasset, which can make the process easier. Let me introduce the specific method of pdf watermarking for you. I think you can't wait to learn it. Let's take a look and practice it!
Step 1: Search www.pdfasset.com in your browser and enter the home page of PDFasset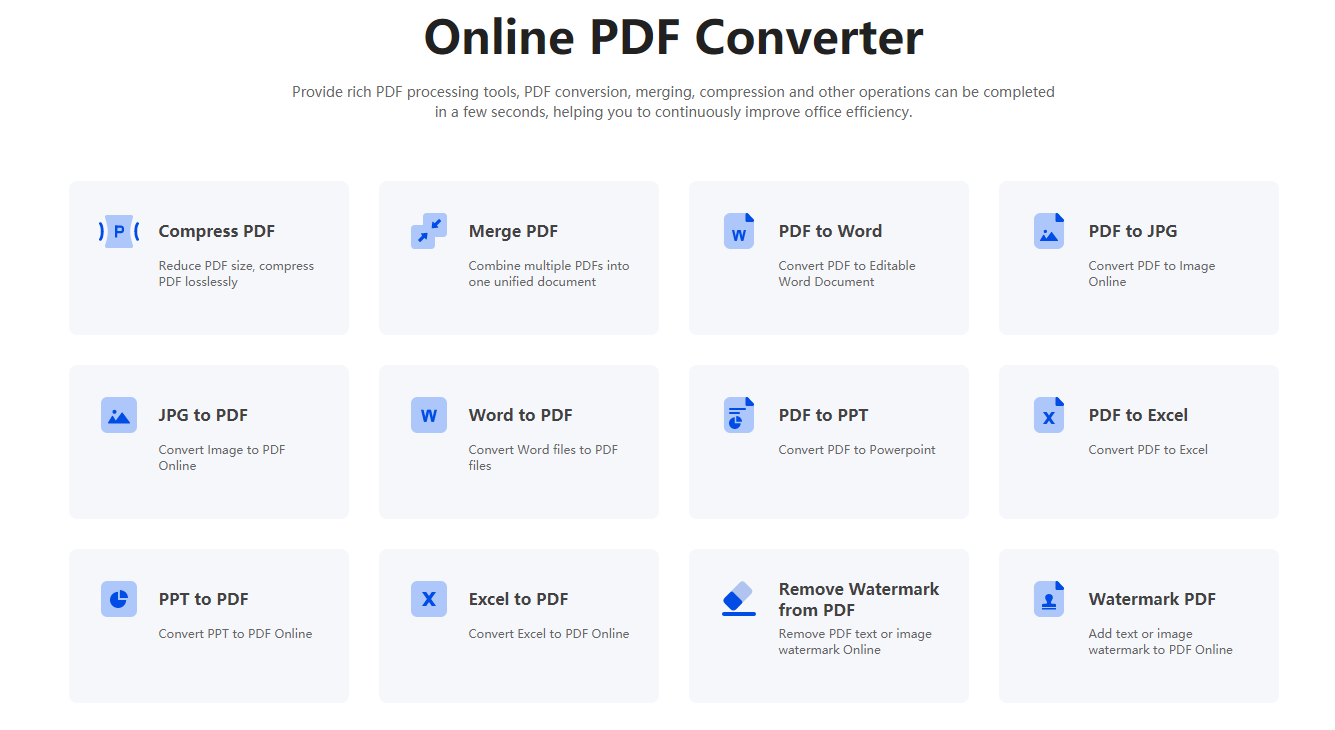 Step 2: Find the "Watermark PDF" function on the home page, and click to enter the file upload page
Step 3: Click to upload the PDF file that needs to be watermarked, then select the watermark type, set the watermark format, etc., click "Start Adding", wait a few seconds after the addition is complete, and click "Download" to get the file
How to add watermark to pdf? There are many ways to add watermark to pdf. The method introduced above is the best method in my opinion. What are you waiting for, go to the website to experience it!