Excel is an indispensable document format in work. Excel is used for data processing and table drawing. It has very powerful functions. Many people convert the table to pdf and save it after processing files such as tables, because pdf has excellent confidentiality. Moreover, it will not be distorted when transferred to another device and opened again. PDF has many advantages and is more and more widely used in work, but the conversion between formats is not so simple, for many people who do not understand format conversion For example, I don't know how to convert, how to convert excel online to pdf?
How to convert excel online to pdf?
Open the website: www.pdfasset.com in the browser, and then click [excel to pdf] on the page.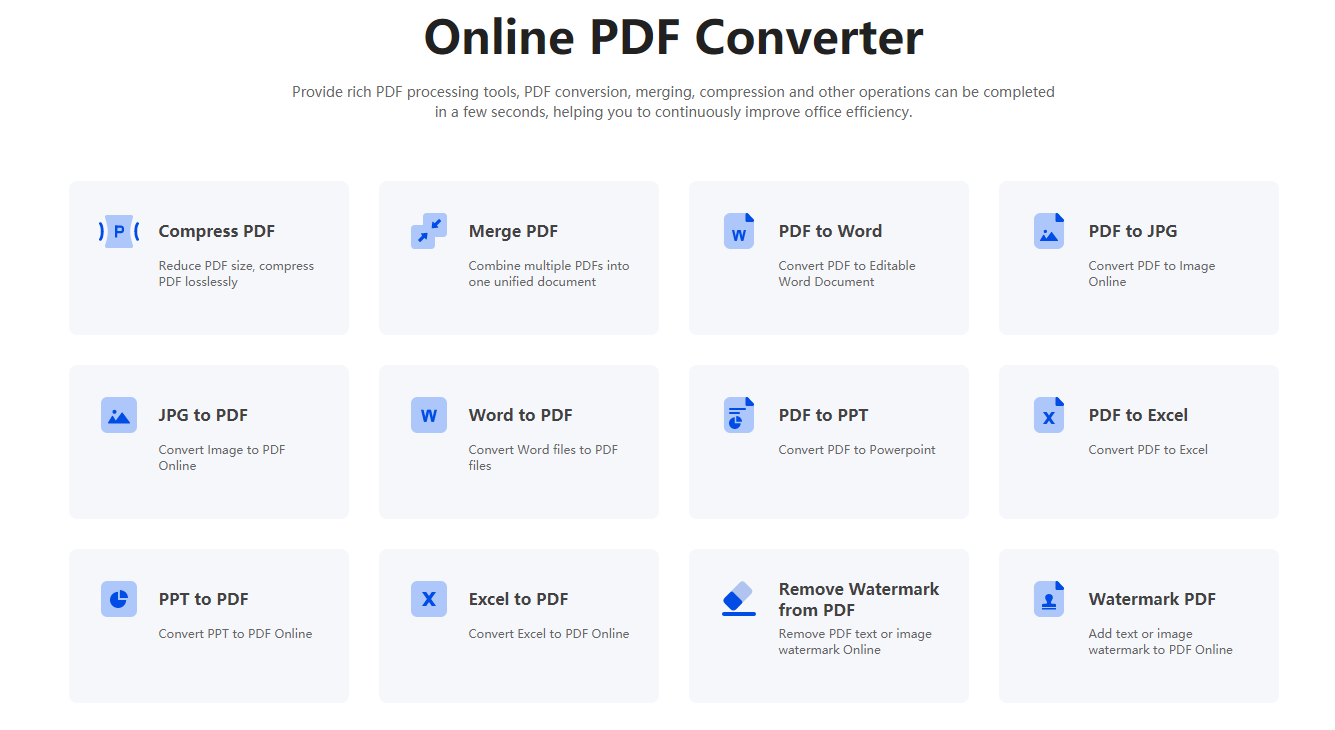 At this point, the pop-up page for uploading the file will be opened. First, find the excel file that needs to be converted, hold down the ctrl key to select multiple files, and click [Open] after selecting all of them.
When all the files are uploaded successfully, set the saved directory of the converted files, click [Start Conversion] after the setting is complete, and wait for a while to complete the conversion from excel to pdf.
The topic of converting excel online to pdf is discussed here. Excel and pdf are two very common document formats in work and study. In work, it is often necessary to convert excel and pdf.
The excel format can help you to count data, and there are very few errors. The pdf format can save and transfer files more safely and stably. Both are good assistants in the office. Using PDFasset to convert the two formats can be more convenient to use.