The frequency of electronic documents in modern society is also getting higher and higher, such as excel and pdf are the types of electronic documents we often encounter and use. In practical work, we often face different situations, and in order to meet the different needs of customers, we need to convert two different types of documents. This kind of conversion is not easy, so it is very difficult for us, and it often takes a lot of time to complete the conversion, but the results, whether it is typesetting or accuracy, are not enough. Question, how to convert excel table to pdf format?
Open the browser and enter www.pdfasset.com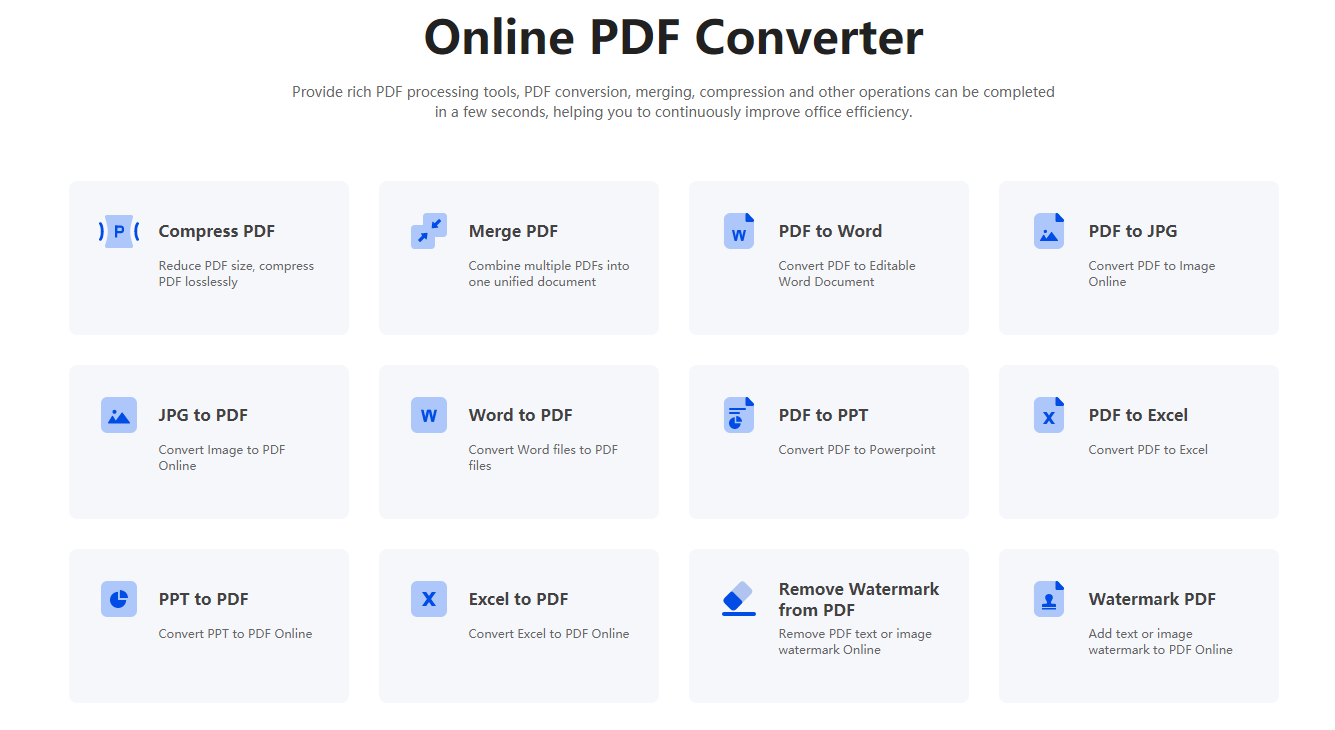 Enter the homepage of the website, click the "Excel to PDF" function, and enter the conversion window
Click "Choose to add files", upload the Excel you want to convert to the conversion window, click "Start conversion", wait for a few seconds, then the conversion will be completed
Click the "Download" button to get the converted PDF
The above is the conversion method I recommend how to convert an excel sheet into a pdf format. I don't know if you have learned it? These methods are all I have actually operated. PDFasset is easy to operate, easy to use, the conversion time is short, and the accuracy of the results is high, which is very helpful for us to improve work efficiency.