In normal work, we should encounter various file formats, among which the most encountered is the PDF format file. The content of files in PDF format is not easy to be modified, so usually important files in our work will eventually be converted into PDF format, saved or sent to customers. For newcomers in the workplace, when we encounter the need to convert excel to pdf files, we still don't know where to start. Today I will take PDFasset as an example to tell you about the steps to convert excel to pdf format.
Open the browser and enter www.pdfasset.com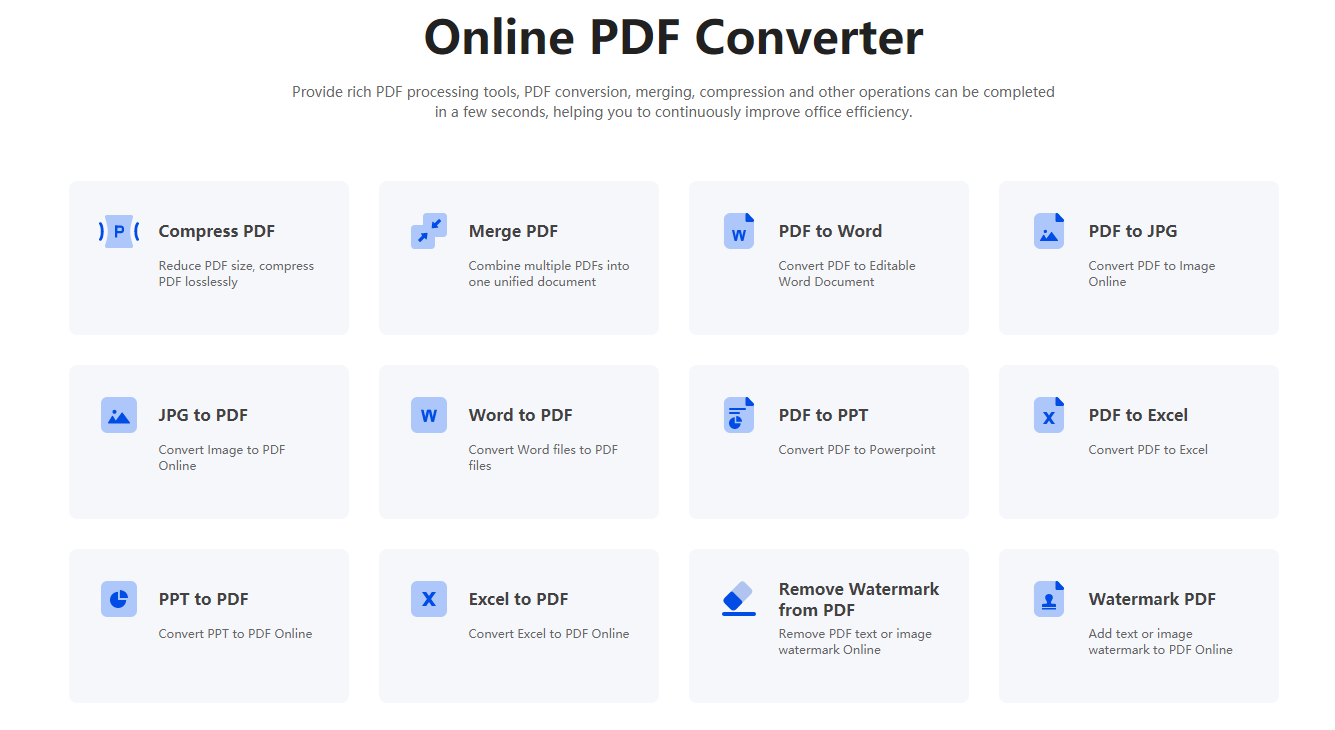 Enter the homepage of the website, click the "Excel to PDF" function, and enter the conversion window
Click "Choose to add files", upload the Excel you want to convert to the conversion window, click "Start conversion", wait for a few seconds, then the conversion will be completed
Click the "Download" button to get the converted PDF
Above, I have explained the method of converting Excel to PDF for everyone. I believe that my friends have a very clear understanding of these knowledge points. If you have any questions about what I explained above, you can go to PDFaset to experience it yourself.