With the continuous development of the Internet, more and more jobs need to use these various file formats, and they also need to be converted. Recently, many small partners have asked how to correctly convert PDF to Excel. In fact, the operation is not easy. It is difficult and easy to master. So, today I will discuss this issue with you. The relevant information and steps are listed in the following article, and interested friends can read it. If you want to know more about this information, you can operate it through PDFasset, master the conversion process, and it will be helpful for your future work.
First open the browser, search www.pdfasset.com, and find the "PDF to Excel" function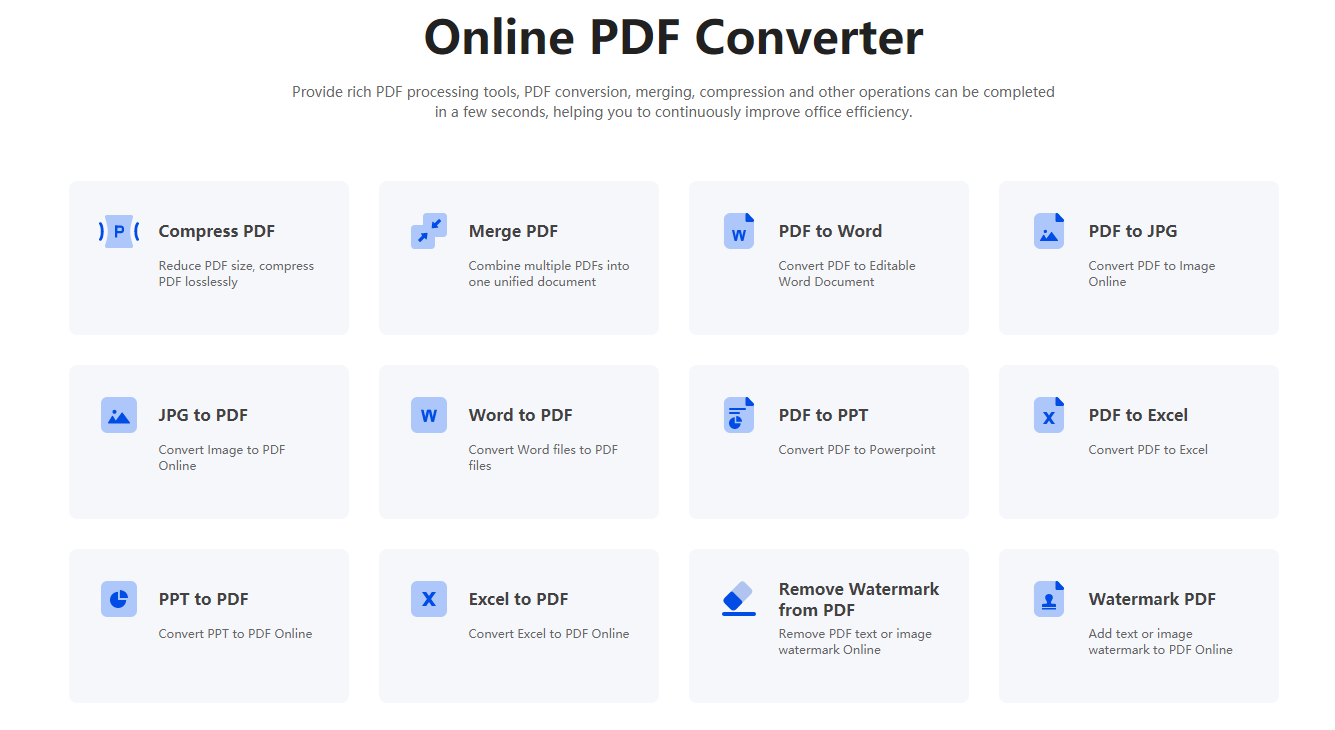 After entering the "PDF to Excel" function page, upload the PDF to be converted
Wait a few seconds to complete the PDF to Excel operation
Click the "Download" button to get the converted Excel file
The above is the method and related information of converting PDF to Excel. I hope my article can help you solve these problems. I believe that everyone has almost understood it. At the same time, friends can also try to operate on PDFasset.