Now the work content is more, and the proportion of PDF files and Word files is also increasing. We usually choose to merge these files that need to be viewed for a merge. After merging, we will see the effect more intuitively, and it will be easier for us to complete the work task. So is there any way to merge the two pdfs? Now let's take a look.
Step 1. Open your browser and search for www.pdfasset.com. After entering the homepage of the website, click [PDF Merge].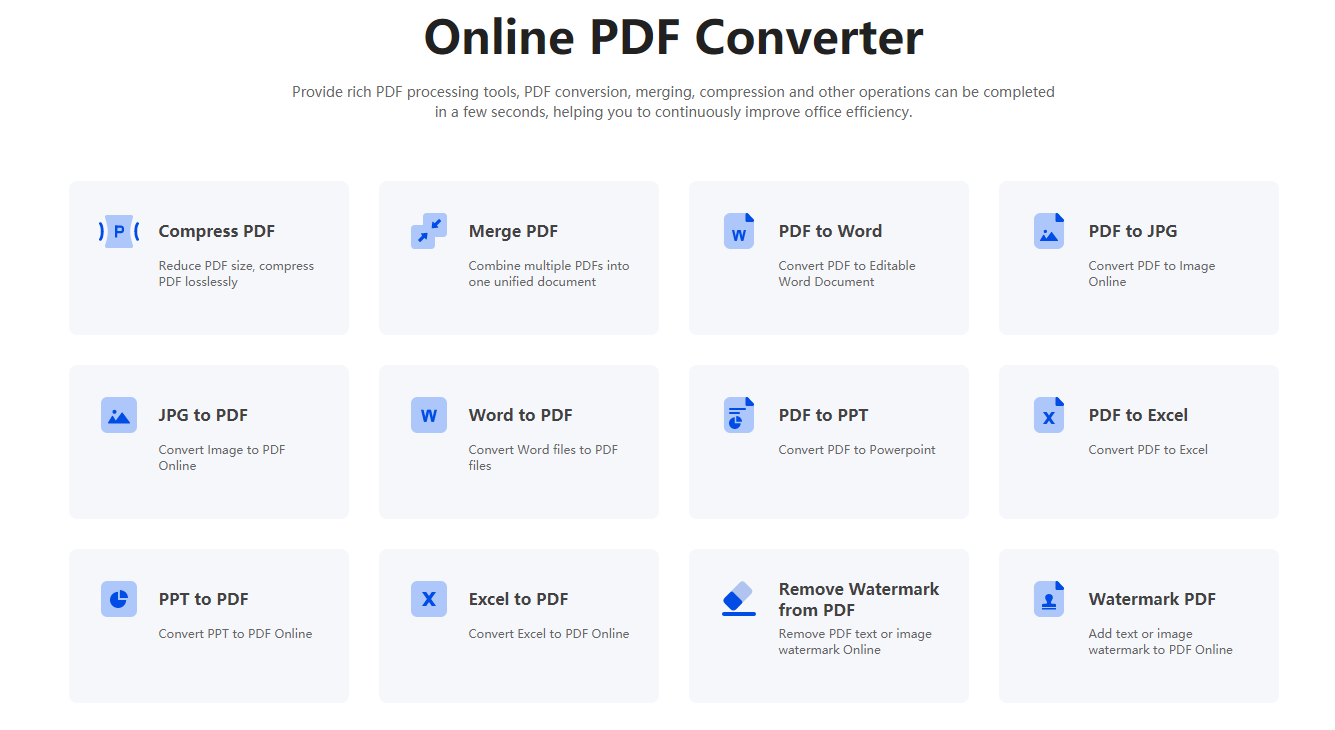 Step 2: After waiting for the page to jump, click the [Select File] button, and in the pop-up window, select and open the PDF file you need to merge, and you can hold down the Ctrl key for batch operations.
Step 3. After the file is uploaded, enter the file name and click [Start merging]. After a few seconds, click [Download] to get the merged file.
The above is the method of merging two pdfs. I hope this sharing can improve everyone's work efficiency, and don't forget to practice after learning this method.