We often use merging tools in our office, but many people are not satisfied with the current merging tools. So how to solve the problem of merging pdf documents more efficiently? Are there any more effective measures or more efficient software that can help us merge PDF documents? Today, I will give you some solutions, let us take a look at it now.
Step 1. Open your browser and search for www.pdfasset.com. After entering the homepage of the website, click [PDF Merge].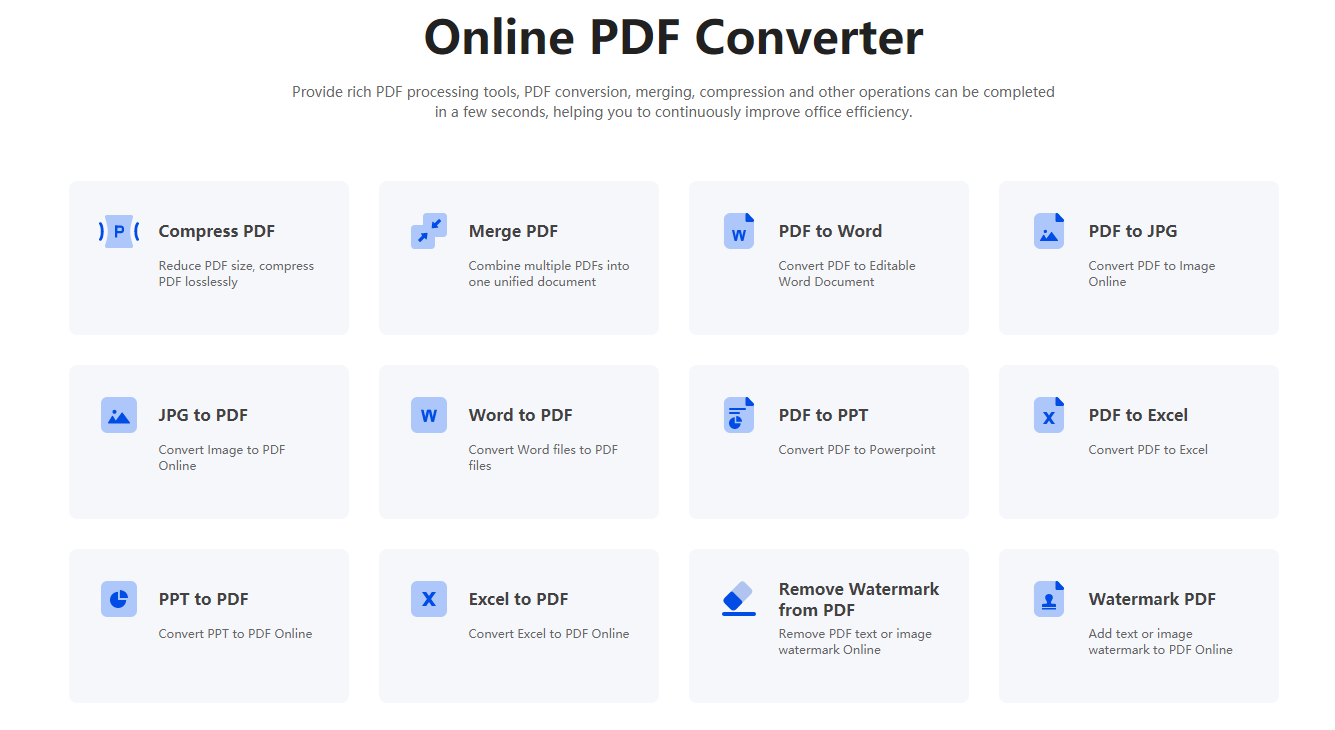 Step 2: After waiting for the page to jump, click the [Select File] button, and in the pop-up window, select and open the PDF file you need to merge, and you can hold down the Ctrl key for batch operations.
Step 3. After the file is uploaded, enter the file name and click [Start merging]. After a few seconds, click [Download] to get the merged file.
Through the above methods, we can solve the problem of merging pdf documents. Many times we feel that the problem is too complicated, just because we have not found a suitable solution. After we improve our working methods through the opinions of others, our efficiency will often get a qualitative improvement.